Crystal Palace Park
in South London is well known for its dinosaurs, athletics, TV broadcast mast, and as the site of the Crystal Palace that burnt down in 1936. But the football club is miles away!
Mooch was impressed by the size of the dinosaurs.
(18-Feb-2008)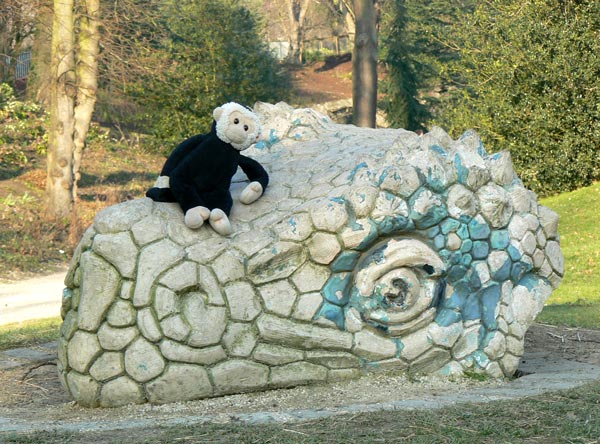 There are lots of different types of dinousaurs, but some of them owe more to imagination than reality.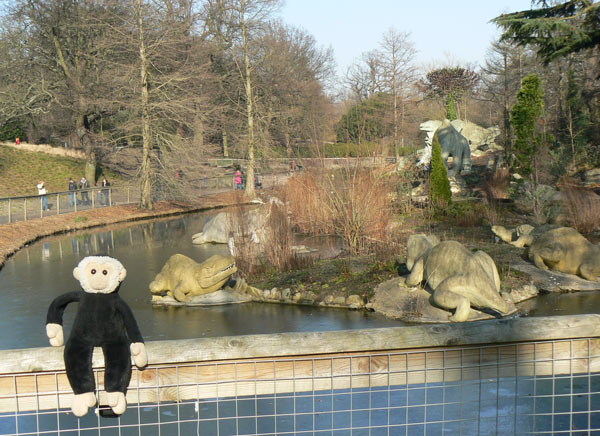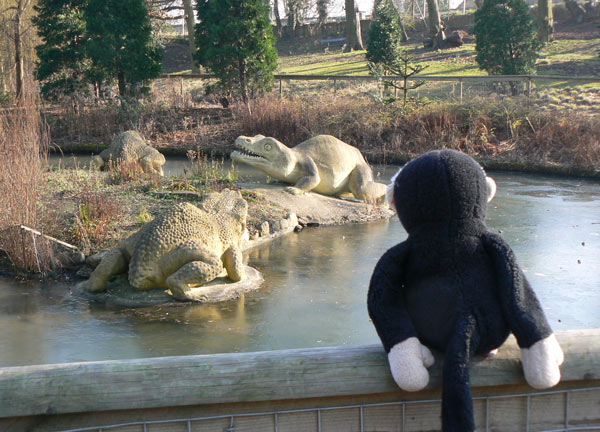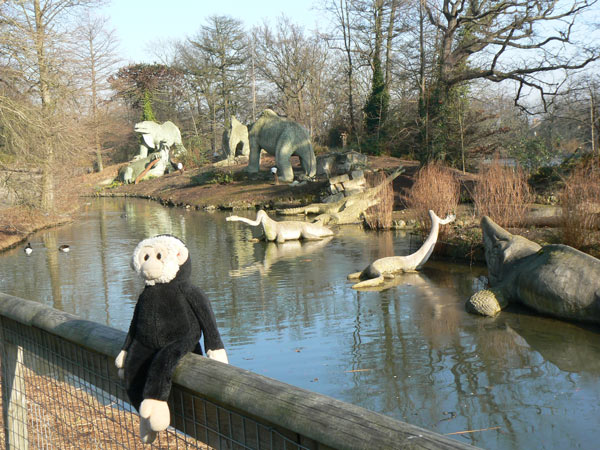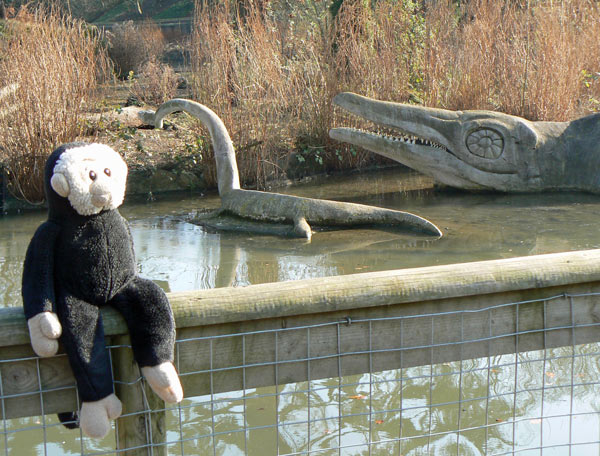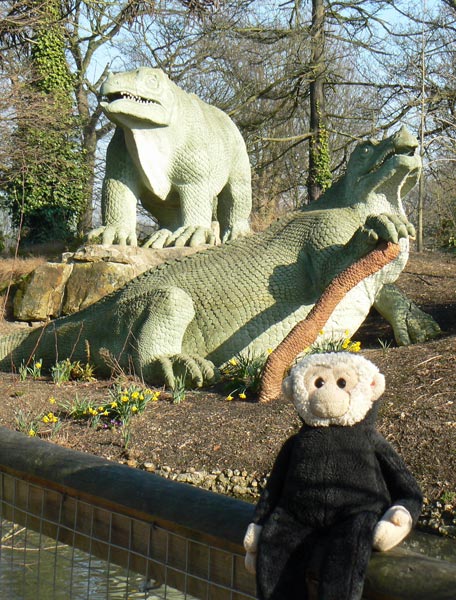 Mooch thinks there should be a warning about any monkey eating dinosaurs!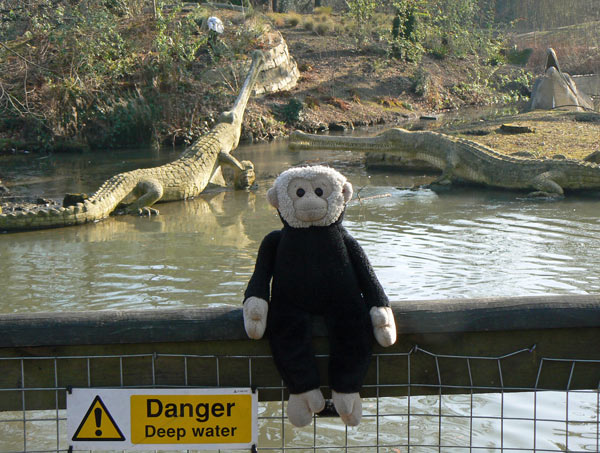 Mooch looks at the fake geological strata.