There is a
London to Brighton event by Mini cars
every year. Over 2,000 Minis take part!
It starts in Crystal Palace Park and Mooch watched them just down the road.
(02-Jun-2013)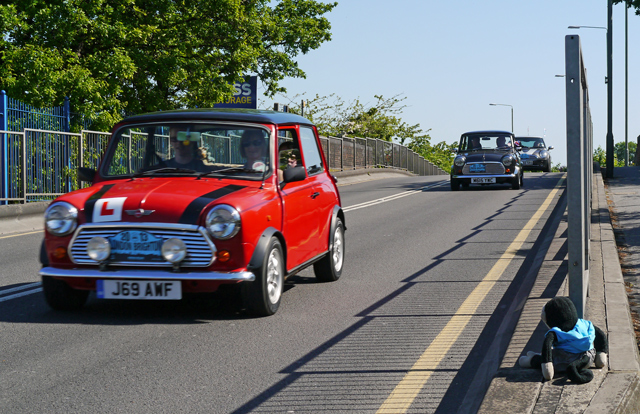 The Minis are sent off in small batches, so it takes a couple of hours to get them all on their way!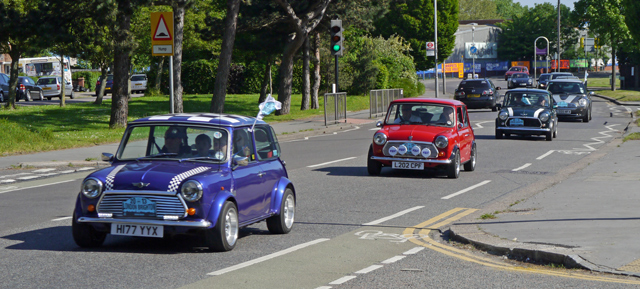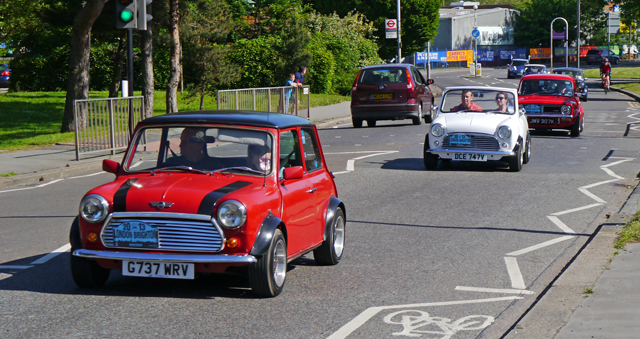 Locals often come out to watch the Minis go by, and there's a lot of friendly waves and horn tooting.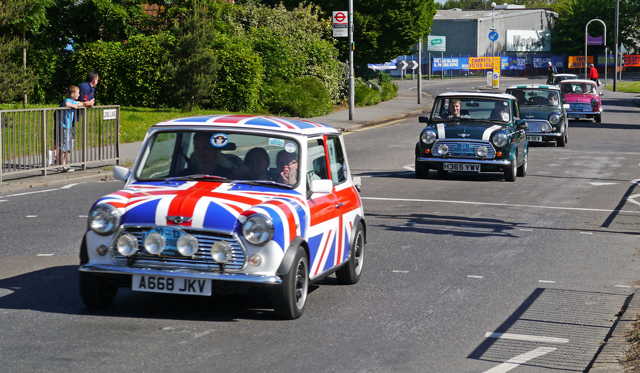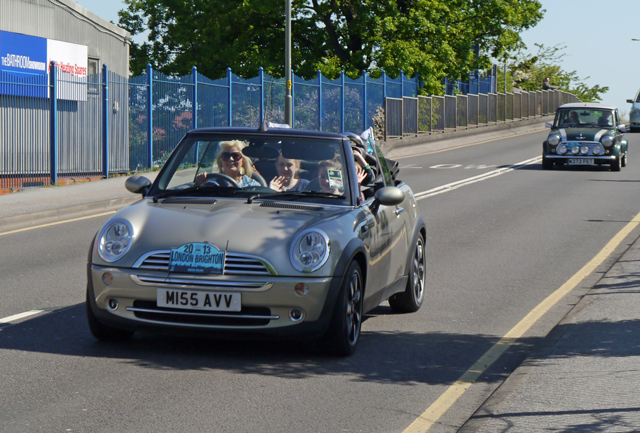 Sadly Mooch couldn't get down to Brighton this year.
There are some photos of the
Minis in Brighton on the Telegraph site here
.