Crystal Palace Park
in South London is well known for its dinosaurs, athletics, TV broadcast mast, and as the site of the Crystal Palace that burnt down in 1936. But the football club is miles away!
Mooch outside the National Sports Centre - with the TV transmitter mast growing out of his head!
(18-Feb-2008)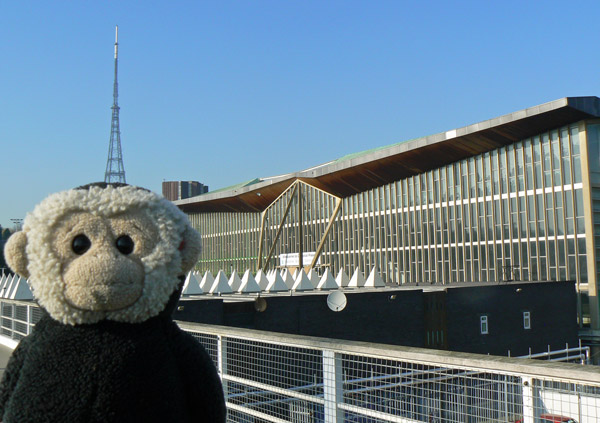 The Centre is in a poor state of repair.
(18-Feb-2008)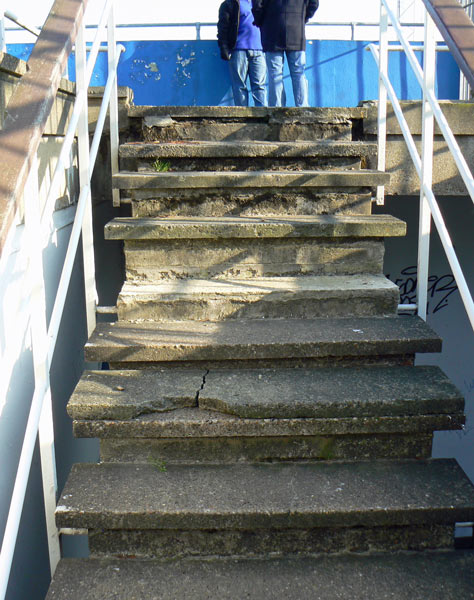 Although some work is being done it will not be completed until after 2012.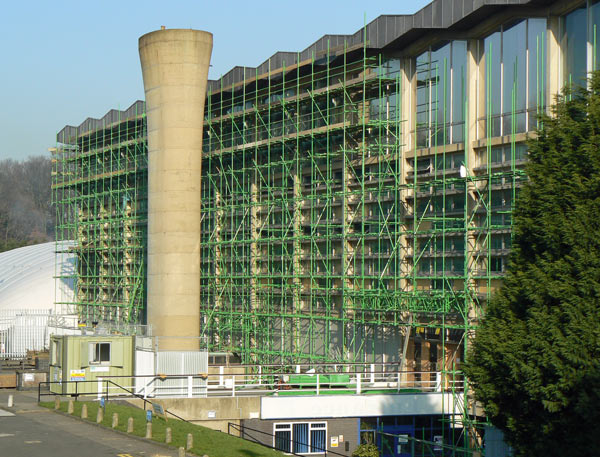 The stadium is still used for athletics.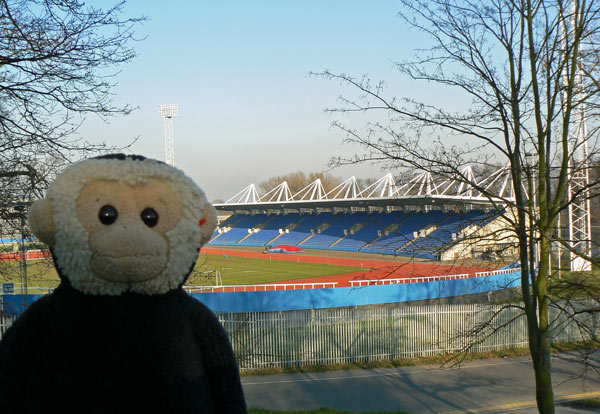 Look out for beach volley ball, skateboarding, boating and the model car racing track.
(06-Apr-2012)