Crystal Palace Park
in South London is well known for its dinosaurs, athletics, TV broadcast mast, and as the site of the Crystal Palace that burnt down in 1936. But the football club is miles away!
The dinosaur sculptures are always a "must see".
(28-Jul-2011)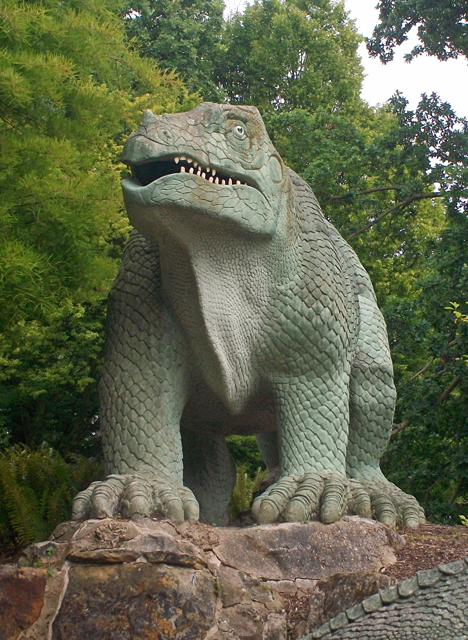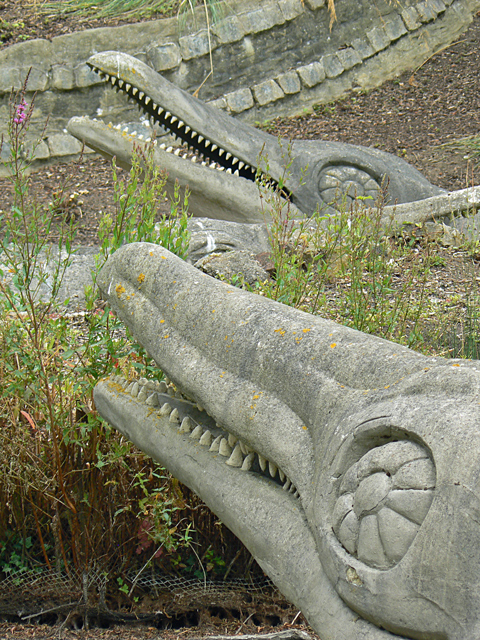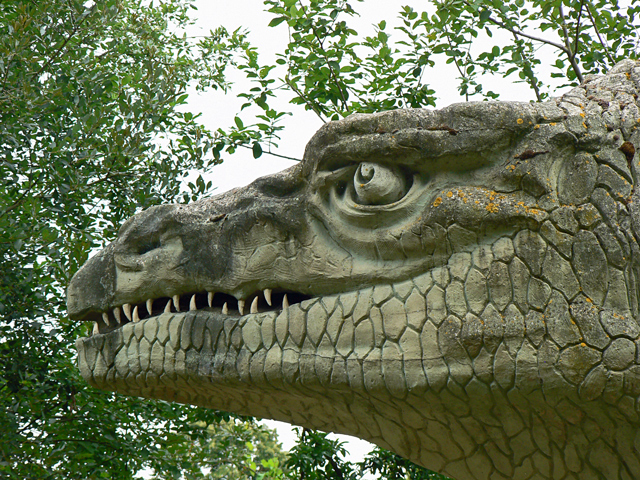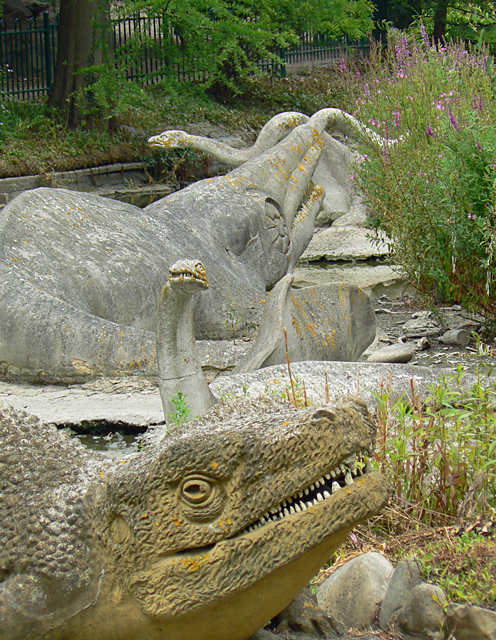 As well as the dinosaurs there are some more recent prehistoric animals.
(18-Feb-2008)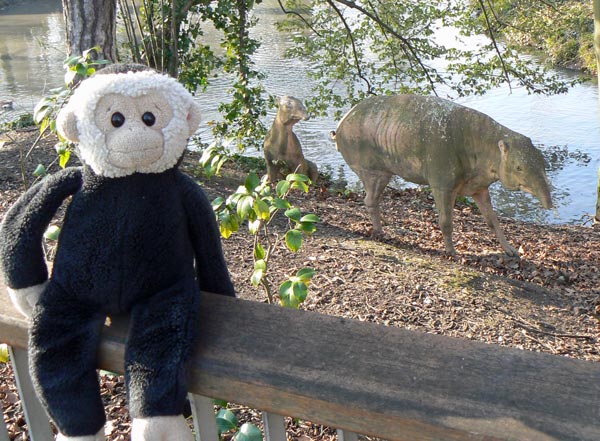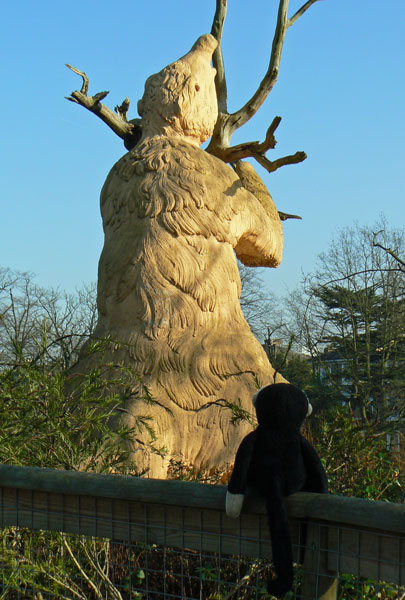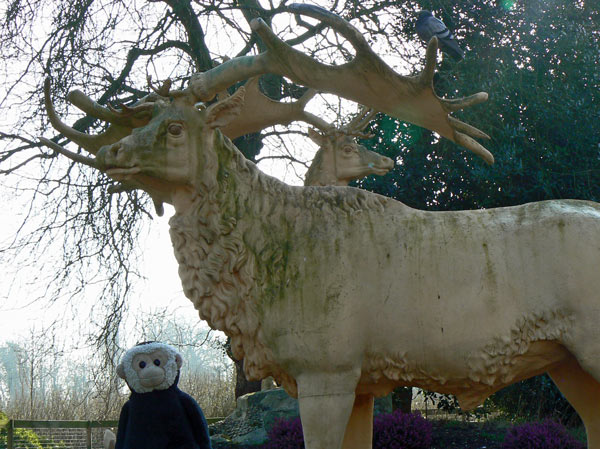 Mooch also met Guy the Gorilla - a sculpture by David Wynne.
Congo had met Guy on a previous visit.