Crystal Palace:
Prev
Next
Dinosaurs 1
Dinosaurs 2
Park 1
Park 2
Mini London to Brighton 2013
Mini 2
There is a
London to Brighton event by Mini cars
every year. Over 2,000 Minis take part!
It starts in Crystal Palace Park the day before when most of the Minis and their owners come
to camp overnight.
(01-Jun-2013)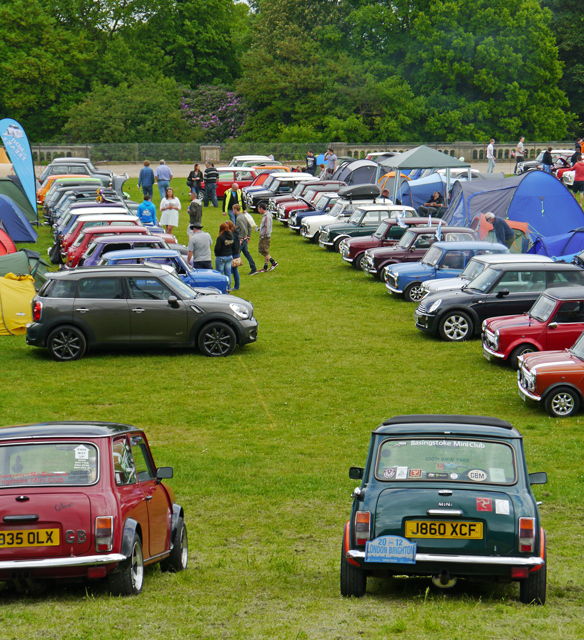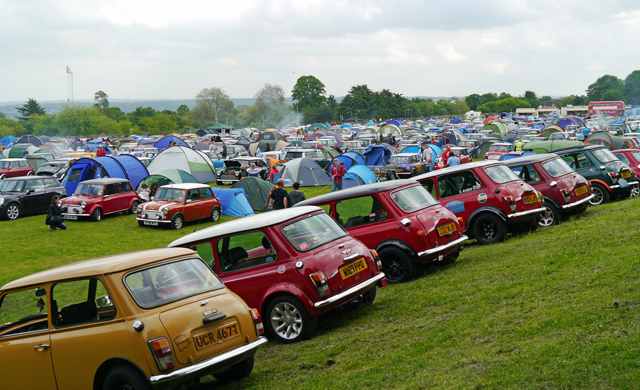 Mooch found a lot of Mini derivatives like this old Mini Moke.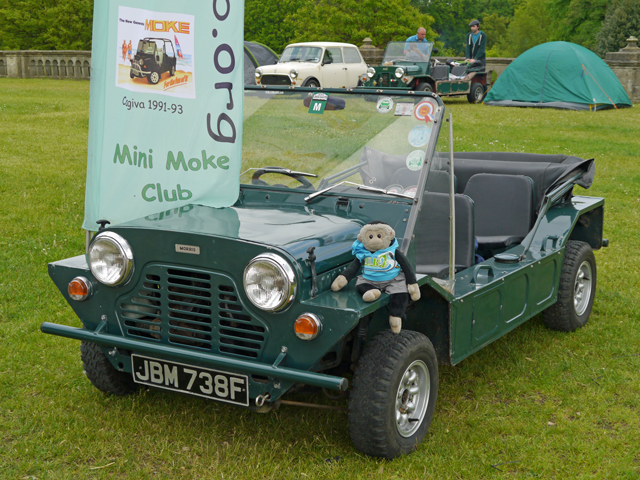 There are new BMW Minis too.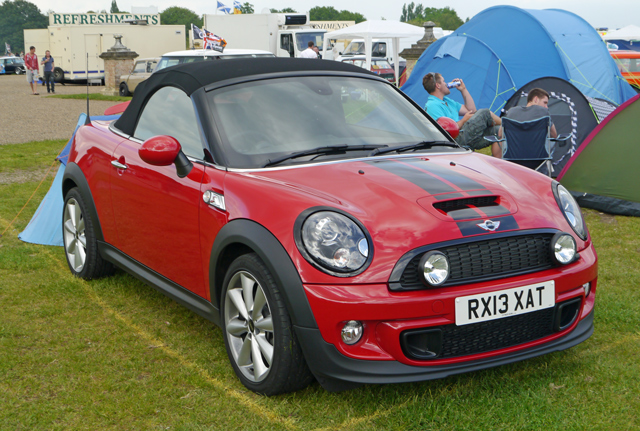 Mooch found a black and white Mini Van, and the owners let him sit on it.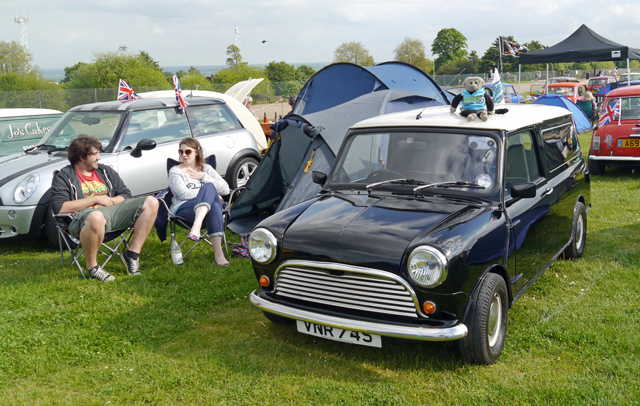 Mooch found another Mini Van, this one with its 2013 London to Brighton sticker.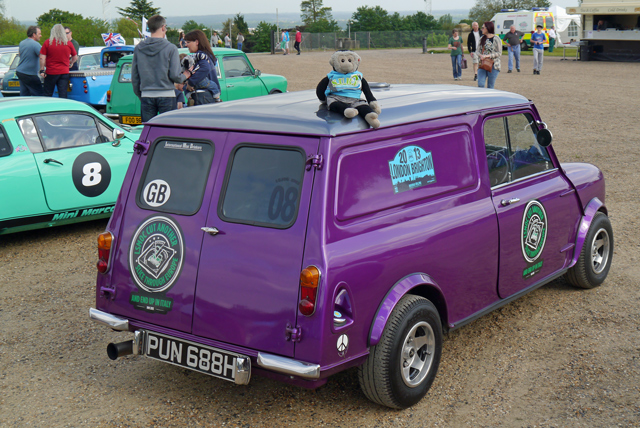 Crystal Palace:
Prev
Next
Dinosaurs 1
Dinosaurs 2
Park 1
Park 2
Mini London to Brighton 2013
Mini 2