The Isle of Wight is off the south coast of England, and is said to be the UK's smallest county
when the tide is in! The island needs more than one day to explore, but that's all we had!
However, Mooch has returned to the Isle of Wight & Portsmouth several times.
We got to the vehicle ferry port in Portsmouth early in the morning.
Mina, Mooch's sister, was pleased that the queue was short,
(16-Sep-2008)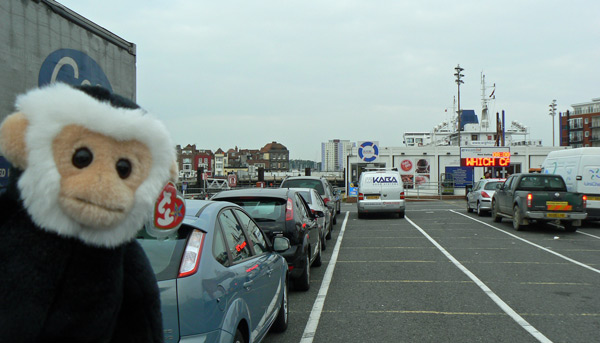 and there was room for a few extra cars.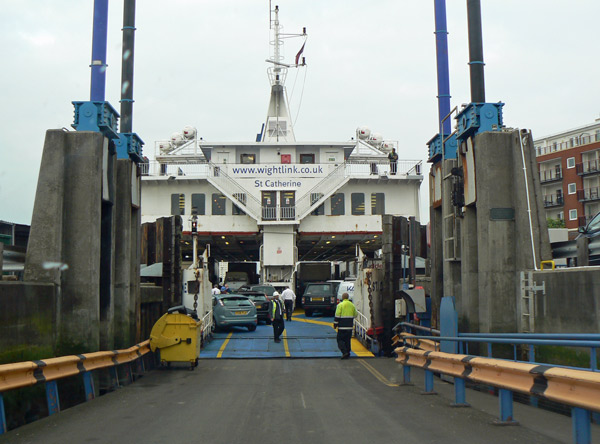 There are lots of yachts and naval vessels at Portsmouth which can be seen as the ferry departs.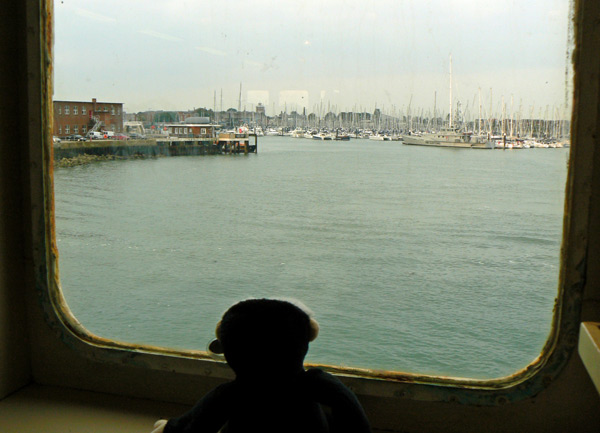 Oh no, Yeti has come too! Who else have you got in your bag Annie?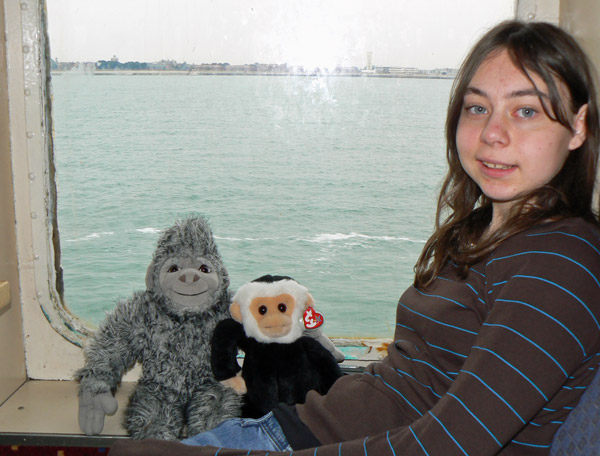 Mina went up onto the ferry's top deck.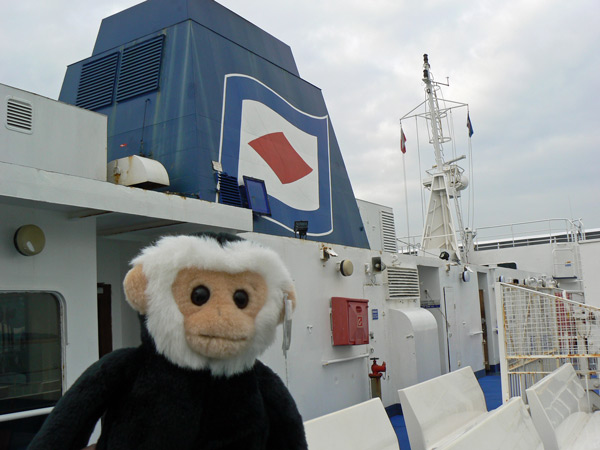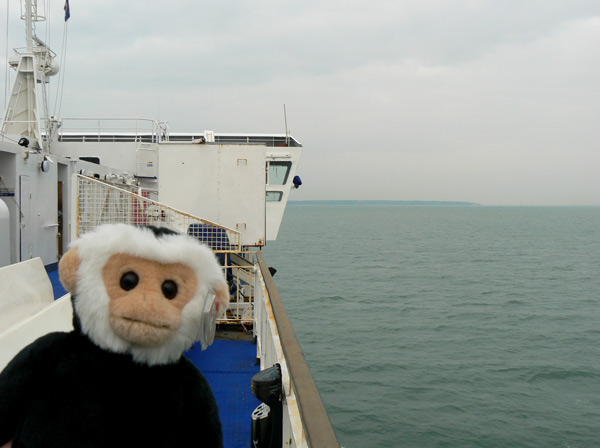 Whoosh! One of the fast hovercraft passenger ferries speeds past.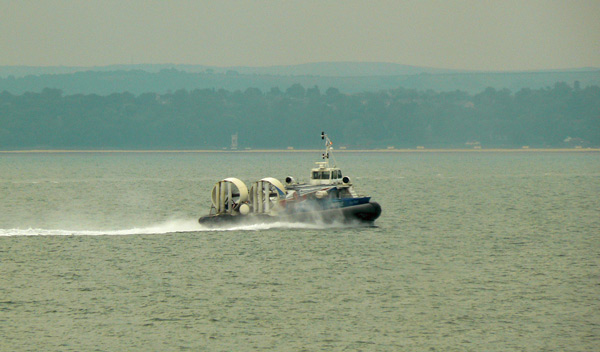 Yes Mina, our car is still there and hasn't fallen into the sea!