From the beach at Ryde we could see across the Solent to Portsmouth.
(16-Sep-2008)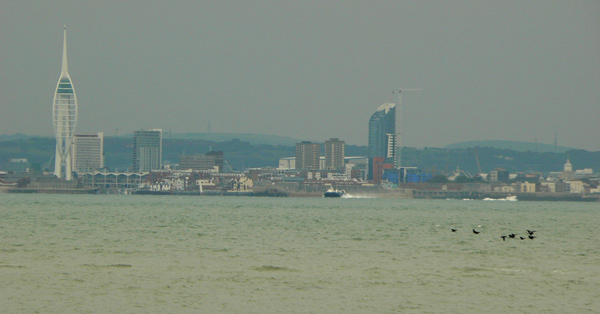 There is a lot of activity in the Solent. Here's a hovercraft and a paddle steamer.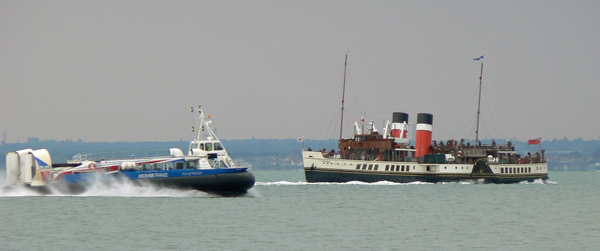 Big Mama Schweetheart tells Yeti its time to leave the beach and catch a ferry home.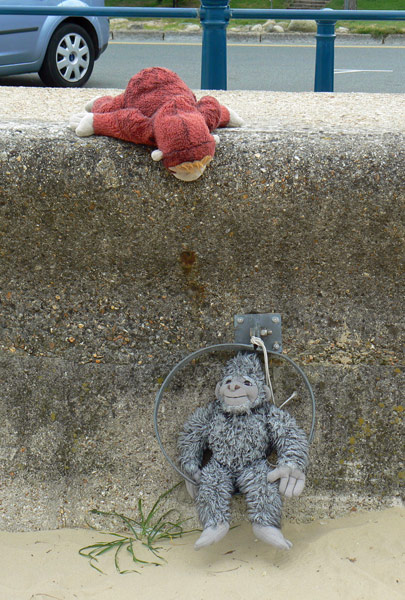 This is one of the vehicle ferries to Portsmouth leaving Fishbourne on the Isle of Wight.
Mina laughed when she saw it was carrying a house!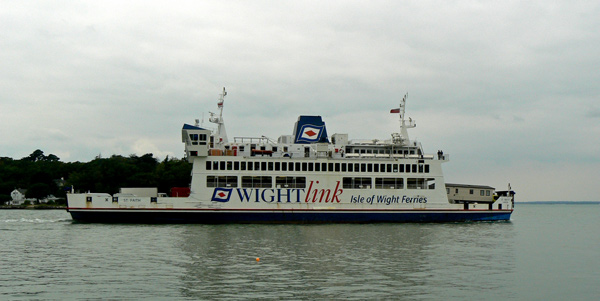 On the ferry going back to Porstmouth we passed a lot of other boats.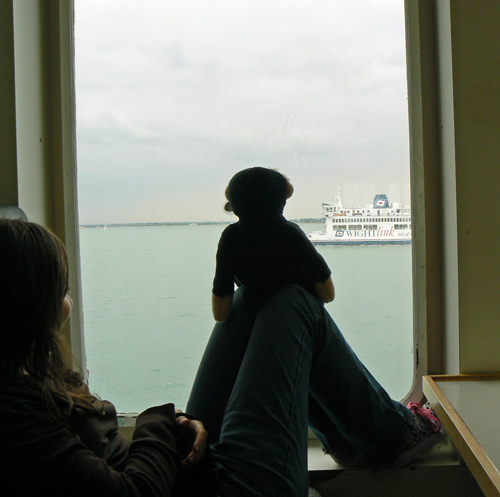 This must be Portsmouth because that's the
Spinnaker Tower
.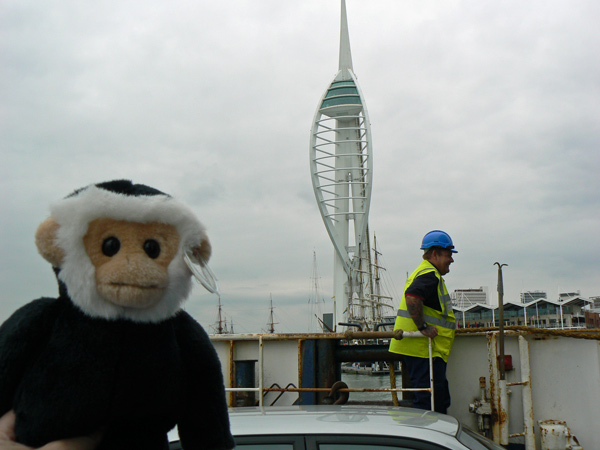 Mina watches as the cars start to leave the ferry.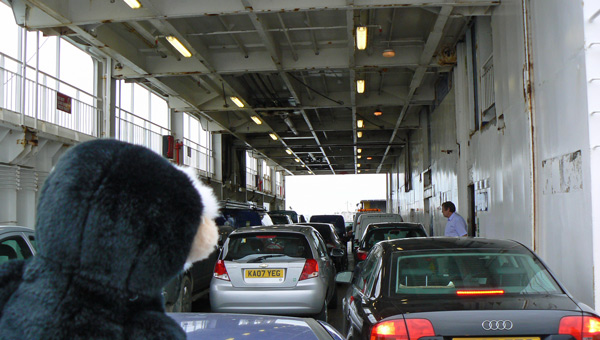 Mina would like to thank
Wightlink
for the easy ferry crossings.