Mooch had another trip to the Isle of Wight and this time stayed for a few days,
while Annie had an assesment for a school placement.
Before the ferry we had time to look at the Southsea Common area of Portsmouth.
Monty, Mooch's brother, watched the RNLI performing for the crowd
(15-Mar-2009)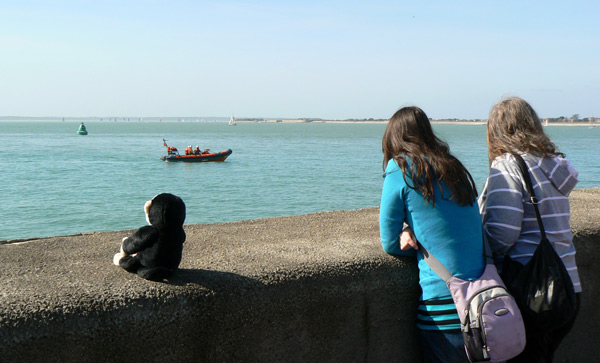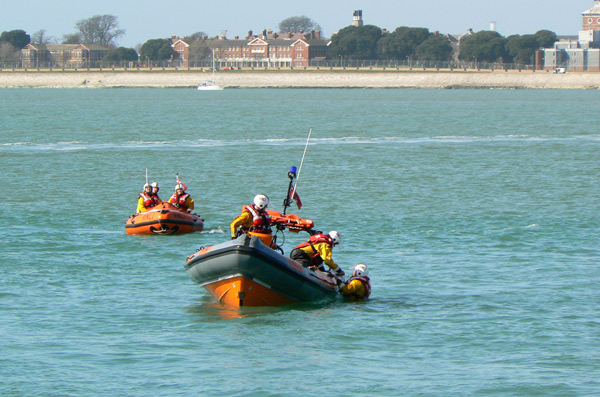 Monty looked at Southsea Castle, and of course liked the black and white lighthouse!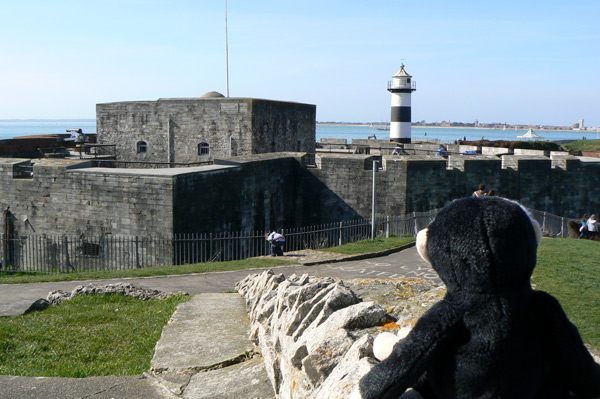 Monty sat on one of the large guns at Southsea Castle,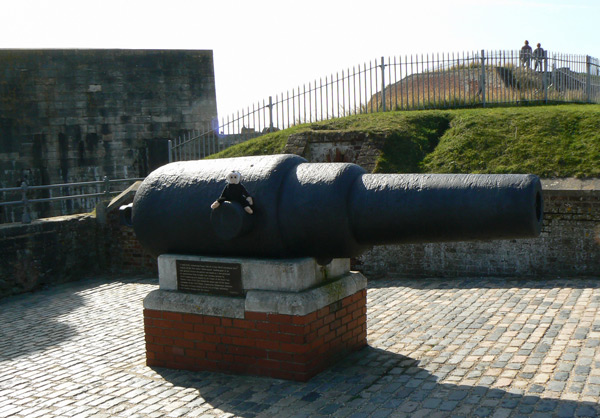 and then he sat on one of the tanks at the D-Day exhibition.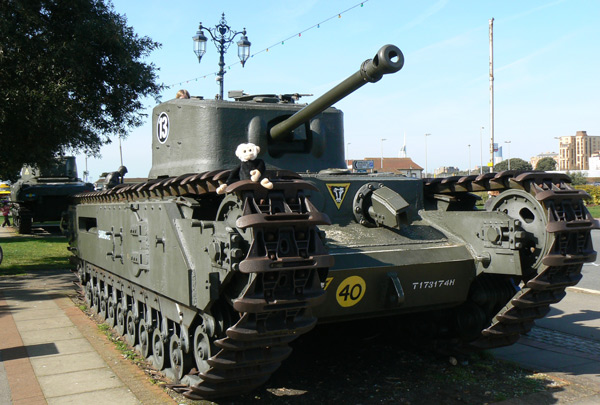 Opposite the museum is a statue of Field Marshal Viscount Montgomery who is Monty's namesake.
This photo was taken on
one of the many trips to Portsmouth made by Mooch over the next four years
.
(02-Sep-2009)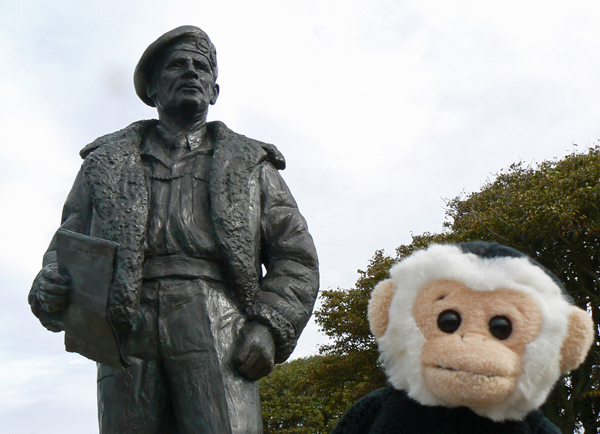 Monty saw a large ferry going into Portsmouth which reminded him it was nearly time for our ferry
(15-Mar-2009)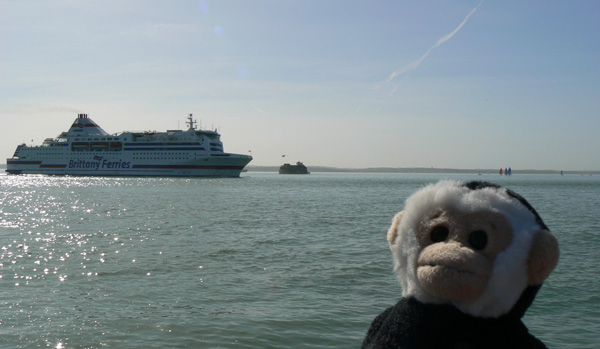 While waiting for the ferry Mooch watched the activity in the old Portsmouth harbour.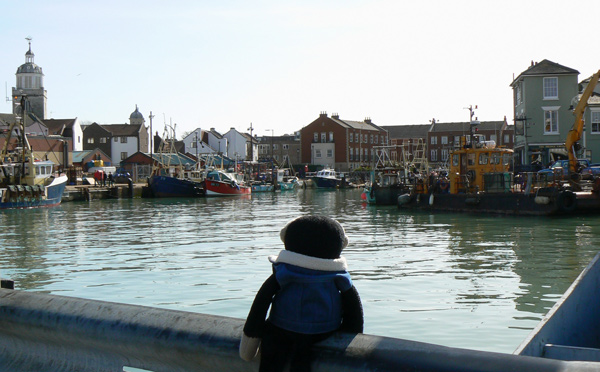 From the ferry Mooch could see other parts of Portsmouth harbour and the
Spinnaker Tower
.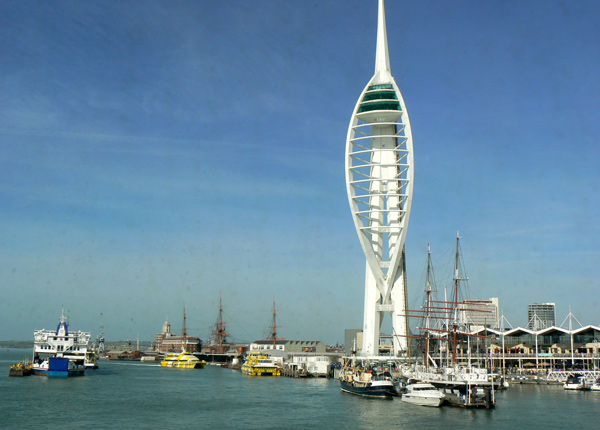 Mooch sat with Annie on the ferry across to the Isle of Wight.