On the Tuesday afternoon, Mooch went to the
Ventnor Botanic Gardens
(17-Mar-2009)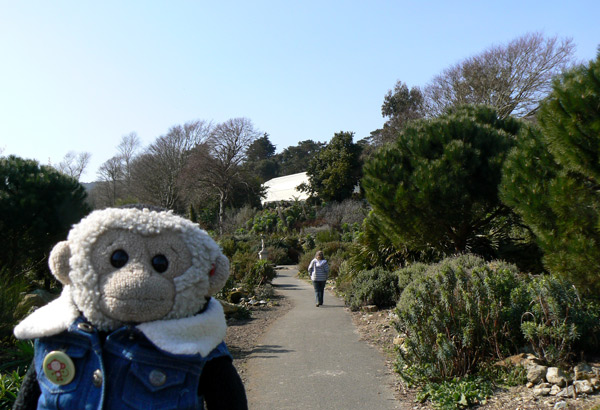 It has a small exhibition area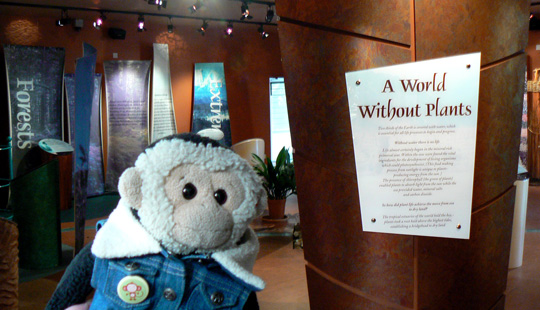 with some items that Mooch found interesting!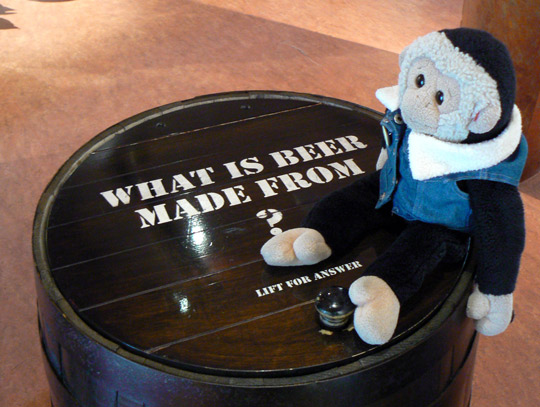 In the gardens some plants were still in their winter state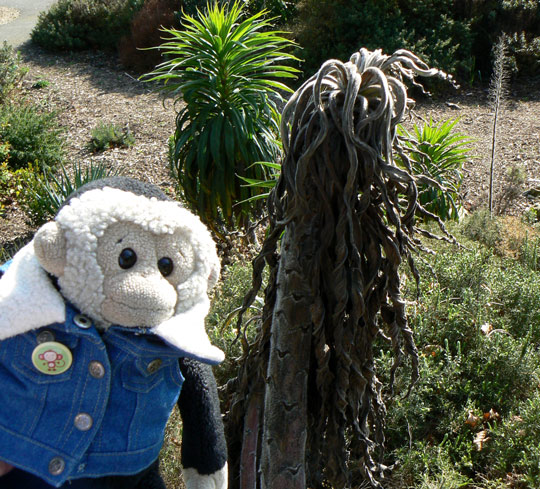 whilst others already thought it was spring!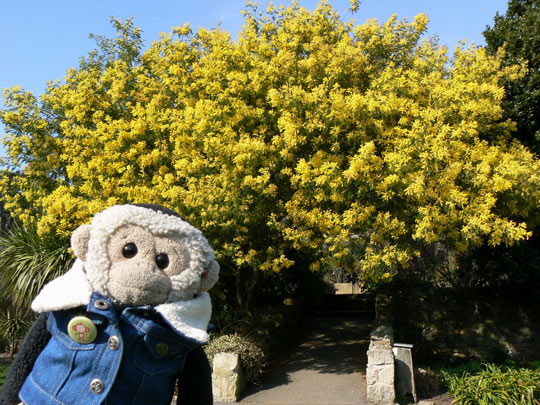 Mooch had fun in some of the trees.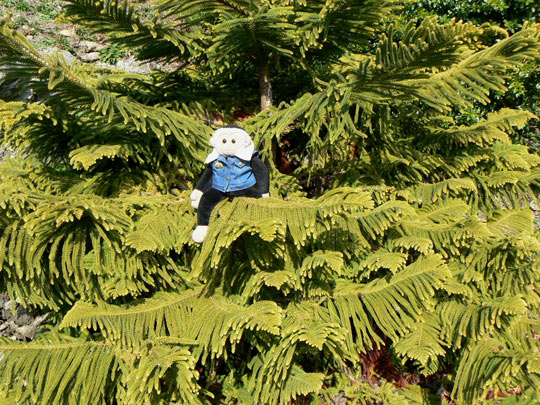 But he was not expecting this kangaroo warning sign which introduces the Australian section!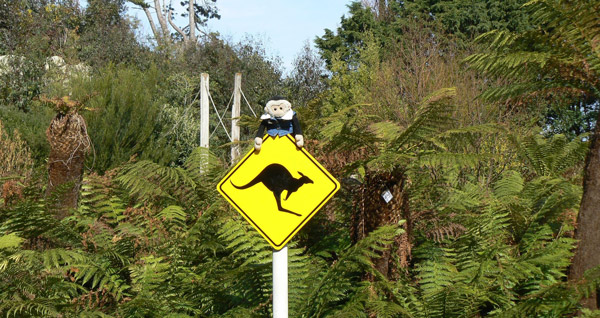 There are several nice quiet spots,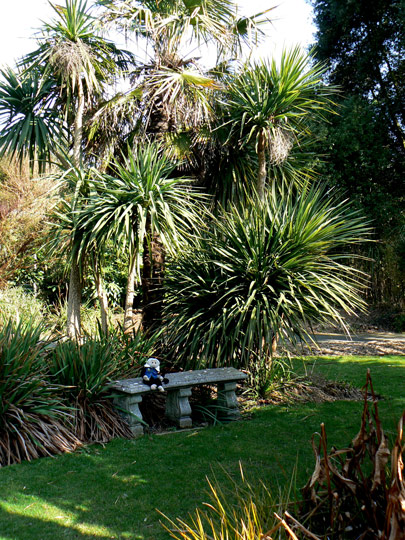 and a cafe for a nice afternoon cake and coffee.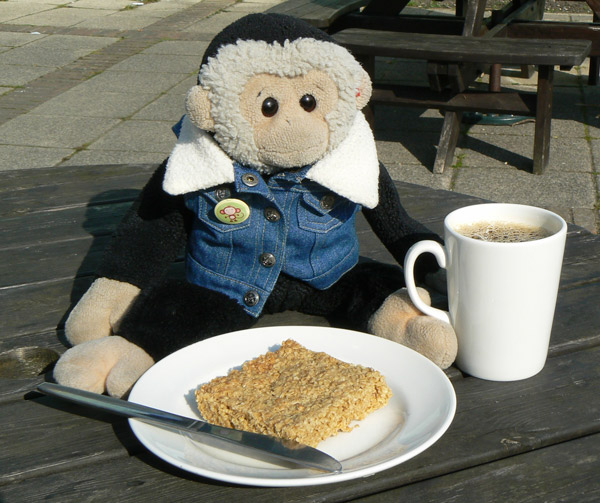 In the evening Mooch went to the Spyglass Inn.
After their drink Mooch and Monty walked along the seafront at Ventnor.