After the zoo Big Mama took Annie to see the view from Culver Cliff, between Sandown and Bembridge,
from where lots of parked ships could be seen
(19-Mar-2009)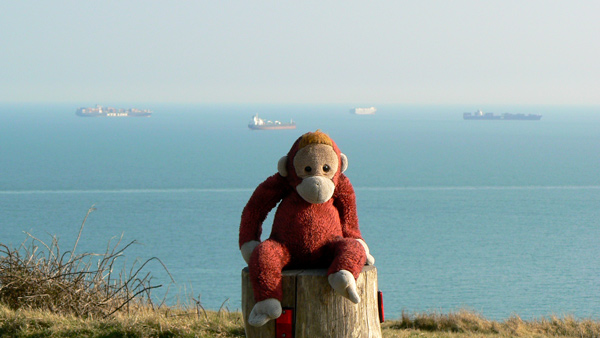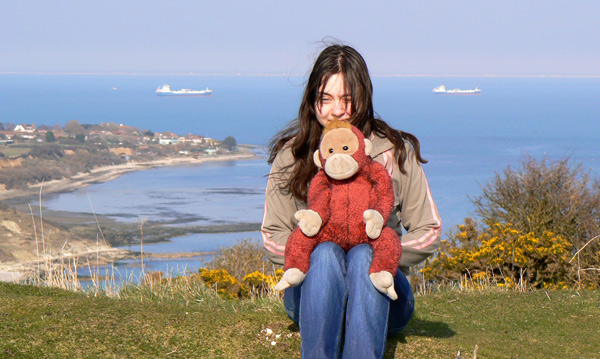 Then it was back onto the ferry for Porstmouth.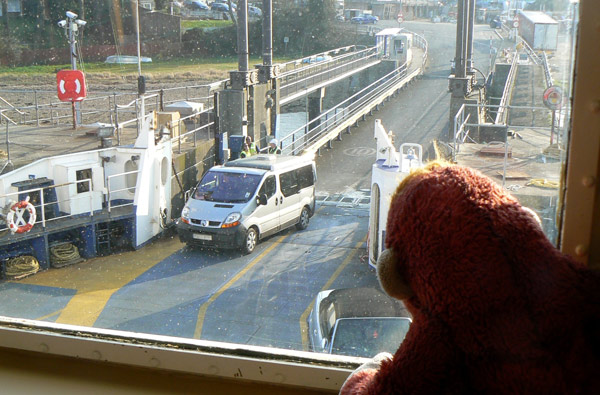 Another ferry came past really close.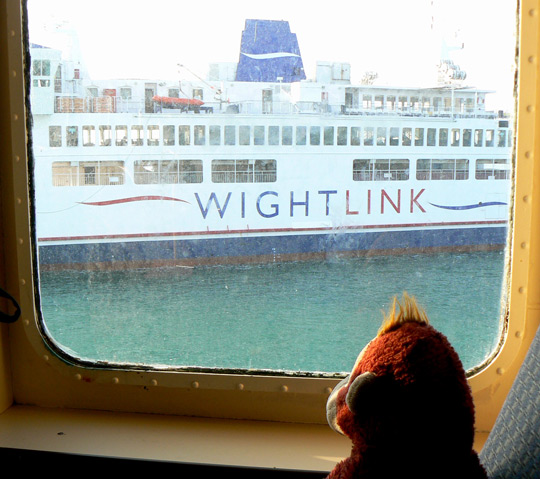 When Big Mama saw the Spinnaker Tower she knew she was back in Portsmouth.