On the Tuesday morning, Mooch and Monty looked around the southern tip of the Isle of Wight.
Here's Mooch looking at the lighthouse at St Catherine's Point
(17-Mar-2009)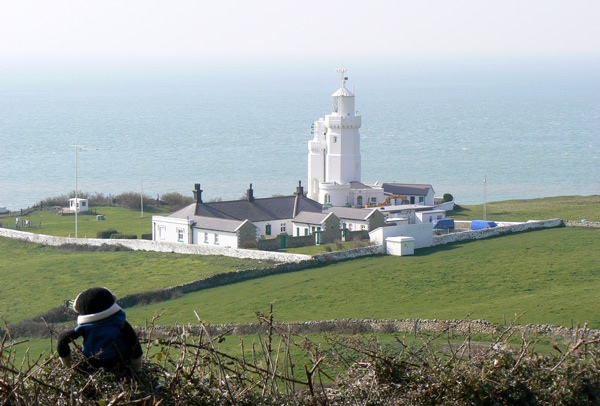 and here's Monty on the way down to Watershoot Bay to the west of the lighthouse.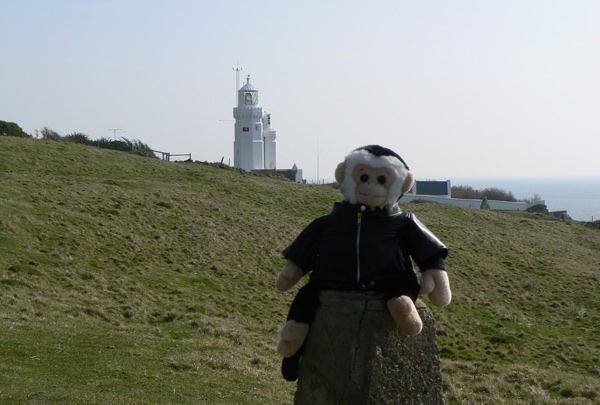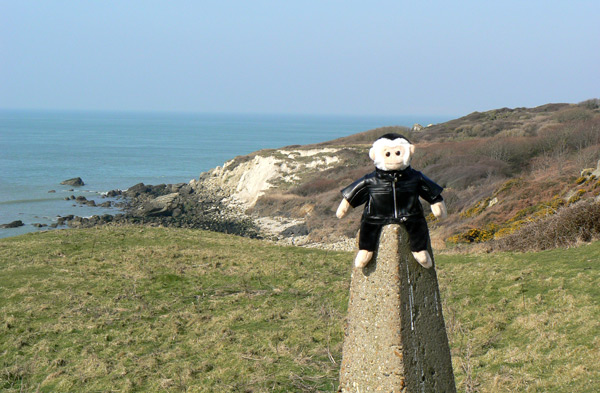 Above St Catherine's Point is part of the inland cliff called the Undercliff.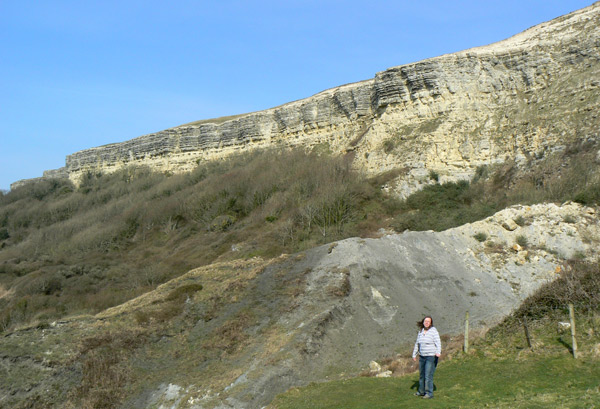 After their morning walk, Mooch and Monty went to the Buddle Inn in Niton for lunch.