On the Thursday morning Mooch went back to pick up Annie and Big Mama
(19-Mar-2009)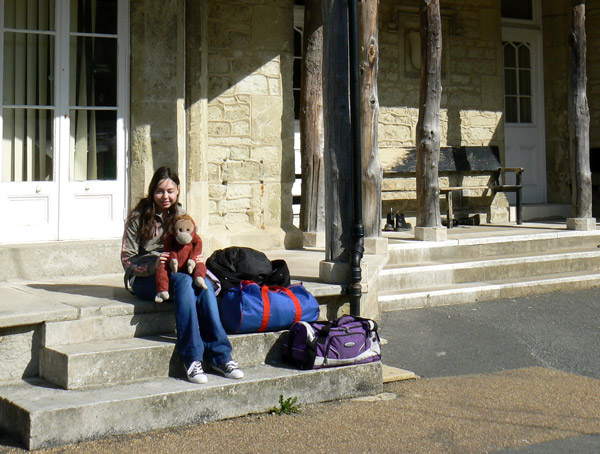 Big Mama wanted to visit a zoo so we went to the
Isle of Wight Zoo
which is built inside the old fort at Sandown.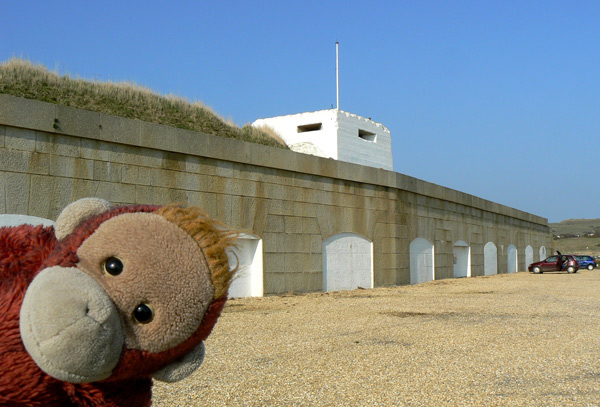 The zoo has several lemurs such as this ring-tailed lemur,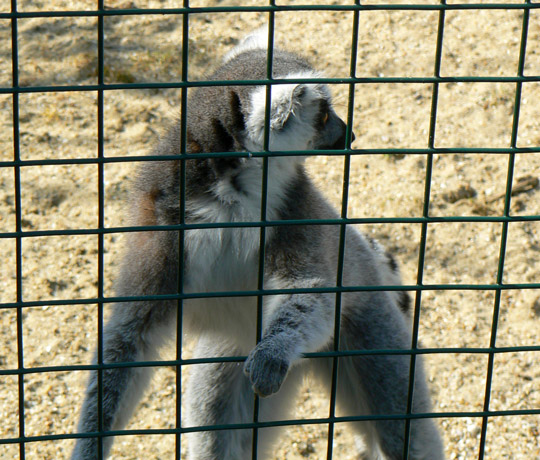 and Monty was pleased to find some spider monkeys,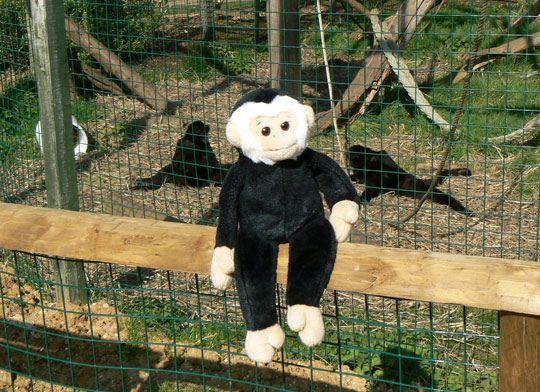 and gibbons.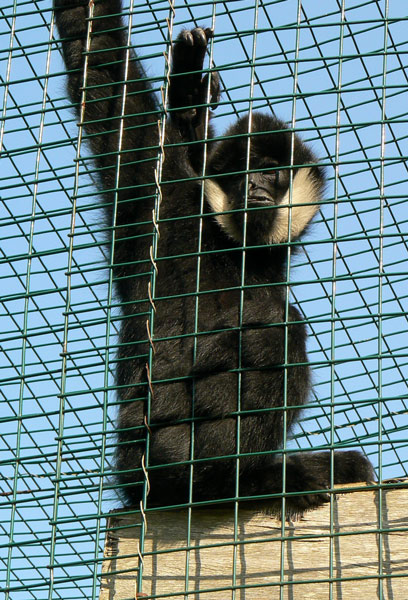 But Monty wasn't too sure about the big cats!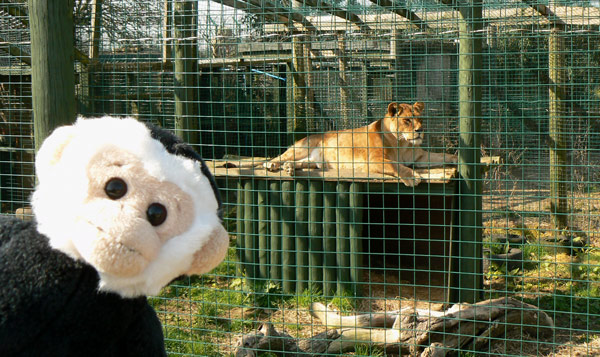 There are jaguars, lions and tigers.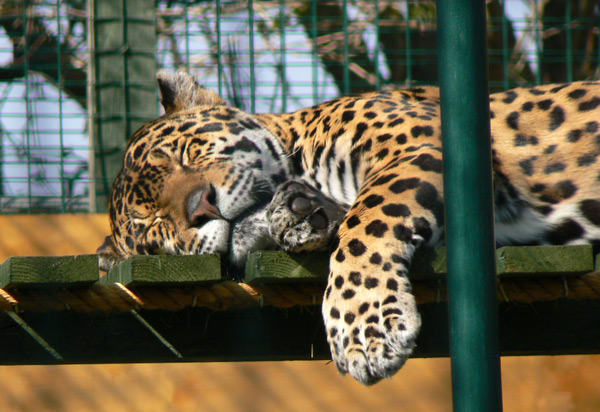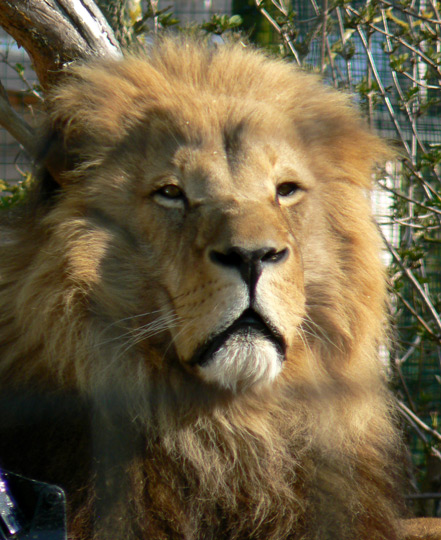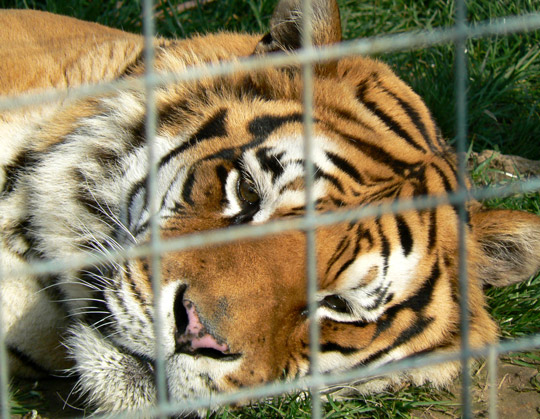 Careful Monty that lion is licking his lips!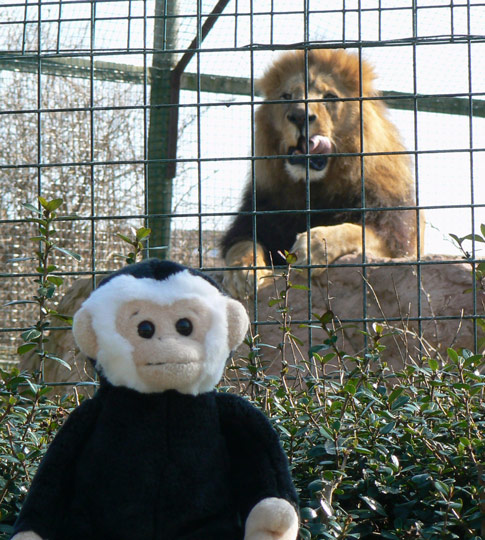 This tiger was carefully supervising the workmen.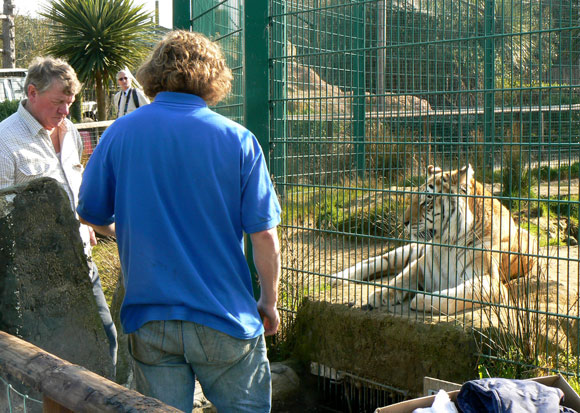 But not all the animals are quite so dangerous.