Mooch also found one of the German WW2 naval four-rotor Enigma machines.
(23-Sep-2008)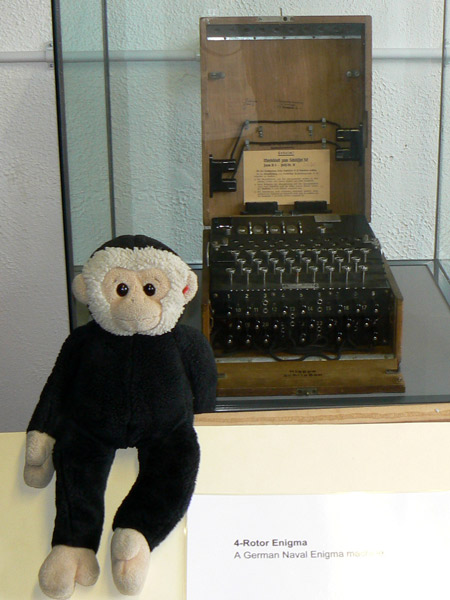 There is a big collection of WW2 wireless equipment, some of these were used to listen to the German messages.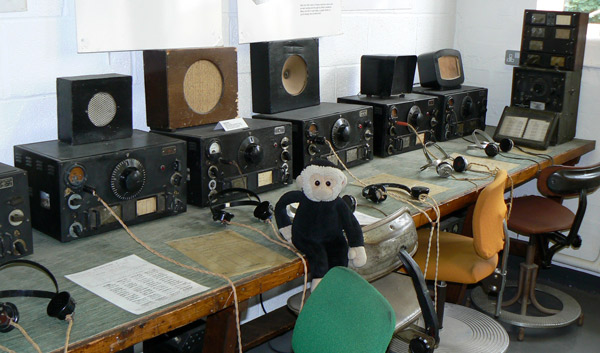 To decipher the Enigma messages was very difficult and Alan Turing and others developed a machine called a Bombe to help. In 2007 a fully working Bombe was unveiled by the
Bombe Rebuild Project
. Over 200 Bombes were originally built, but all were destroyed by the government after the war.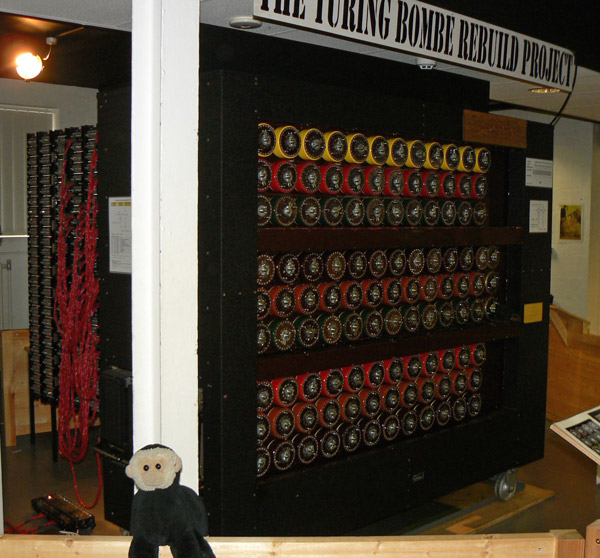 Mooch was allowed to switch on the Bombe by one of the rebuild team.