Inside the Bombe is a mass of mechanical and electrical parts.
(23-Sep-2008)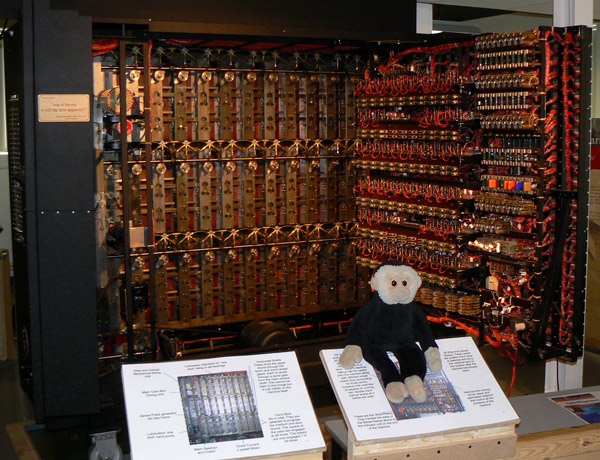 At the start of the war, before the huts were built, the original parts of the mansion were used.
In this courtyard house Turing first worked on decoding the German naval U-boat Enigma ciphers.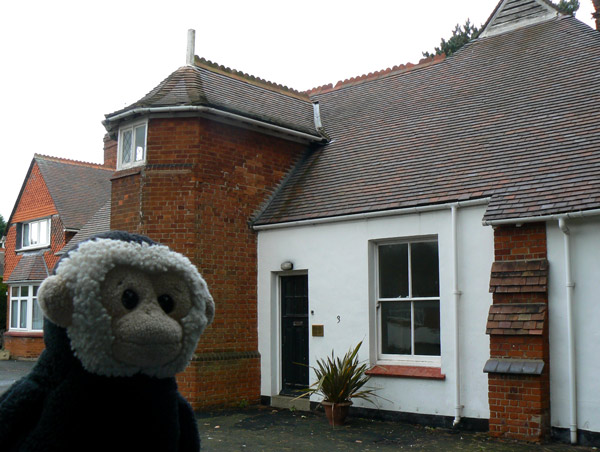 Turing later worked on naval intelligence here in Hut 8.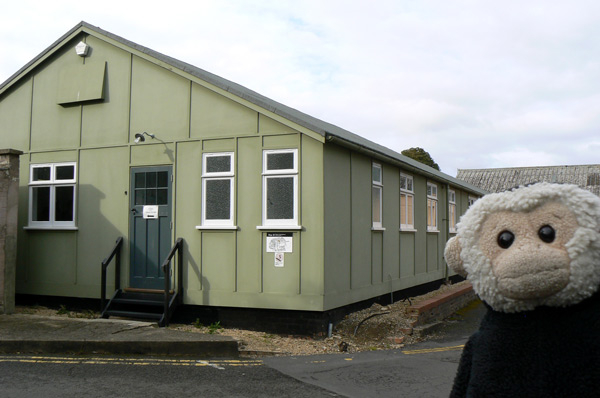 Inside Hut 8 is a reconstruction of Alan Turing's office.
Chained to the radiator is a mug, where Turing always chained his own tea mug.