When the Lorenz messages became harder to decode a new breed of machines were required.
The Colossus machine was devised by Tommy Flowers in 1943 and used electronic valves.
The Colossus was the world's first programmable electronic digital computer.
Ten of these machines were built, but all were eventually destroyed by the British government.
Here is a surviving fragment of an original WW2 Colossus.
(23-Sep-2008)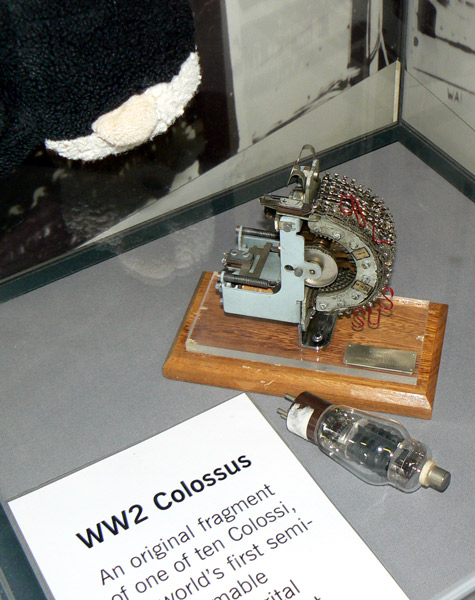 During the 1990s a Colossus Mk1 was rebuilt and this has now been upgraded to a Mk2 version.
The
rebuilt Colossus
is on display in a hut where one of the original Colossus was located.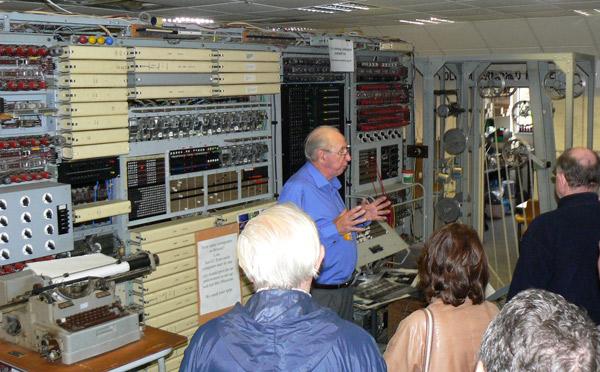 The rebuilt Colossus computer is in full working condition and is usually turned on.