As well as the hardware there are many displays relating to the thousands of people who worked at Bletchley Park.
Here's
Half-Pint
who lived with one of the teleprinter operators.
(23-Sep-2008)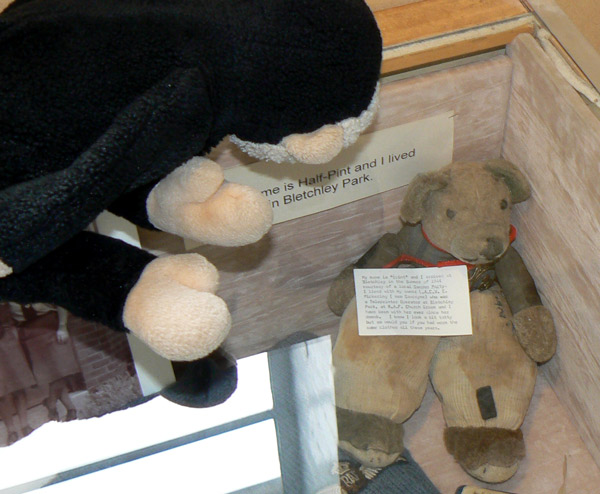 There's a small lake in the mansion's grounds and several blocks were built near it.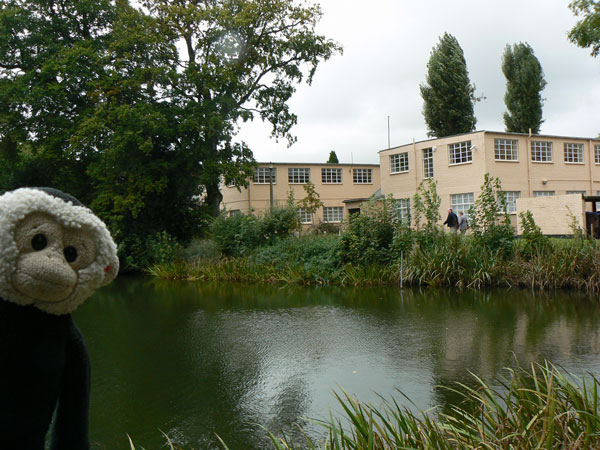 There are guided tours of the site.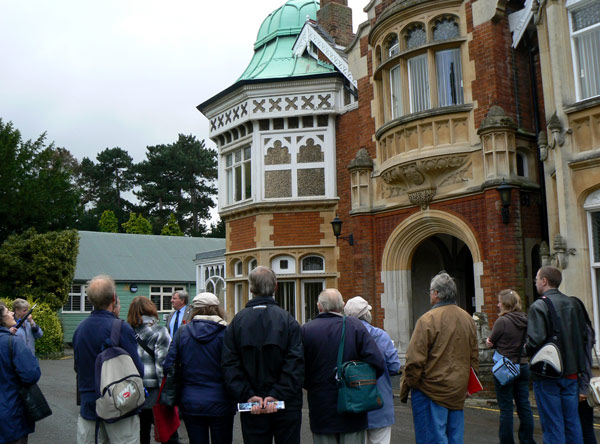 Here a tour group is shown a fake Bombe built as a prop for the film
Enigma
released in 2001.