The
Yorkshire Air Museum & Allied Air Forces Memorial
is a large aircraft museum on the
Elvington WWII airfield near York. It has lots of exhibits and regularly has
Thunder Days
when some aircraft are powered up.
Mooch had a quick visit and then Monty took granddad Bob on a Thunder Day. There are
a lot of exhibits both outside and within the hangars & other buildings.
(23-Apr-2014 / 03-Aug-2015)
Here is a general view of the buildings with the Victor tanker aircraft in the background.

This is a replica Avro 504K trainer from WW1. Mooch found that the Canberra B2 cockpit section
(on the left of the photo) can be climbed into and is a favourite with children and monkeys.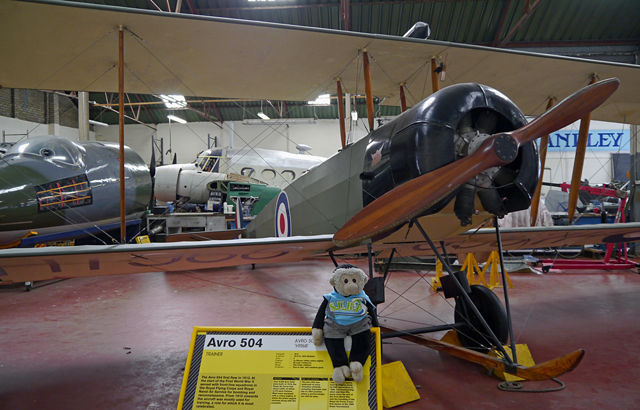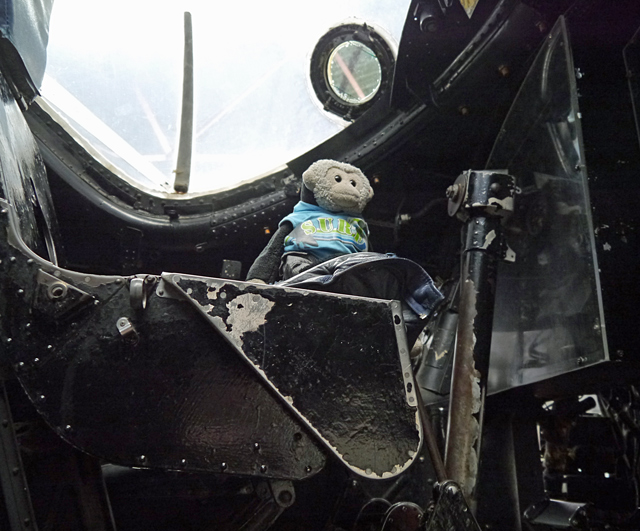 Mooch sitting on the tail hook of the Fairey Gannet AEW3 (XL502).
The blue aircraft to its right is a Hawker Hunter T7 (XL572).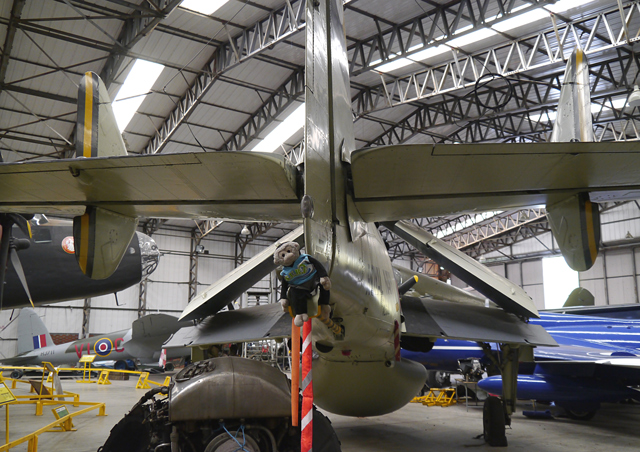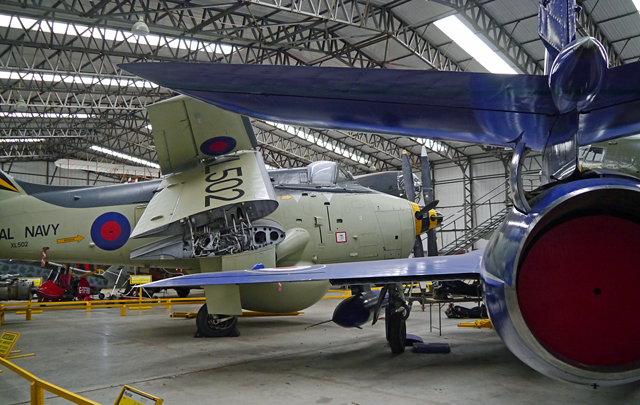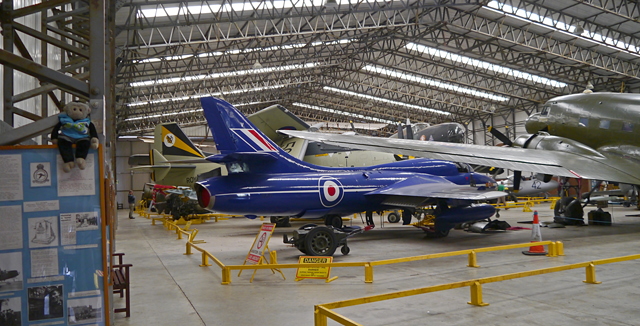 Hanging from the roof of this hangar are replicas of several very early aircraft types.
This is a replica of the 1853 Cayley Glider, and has itself been flown sucessfully.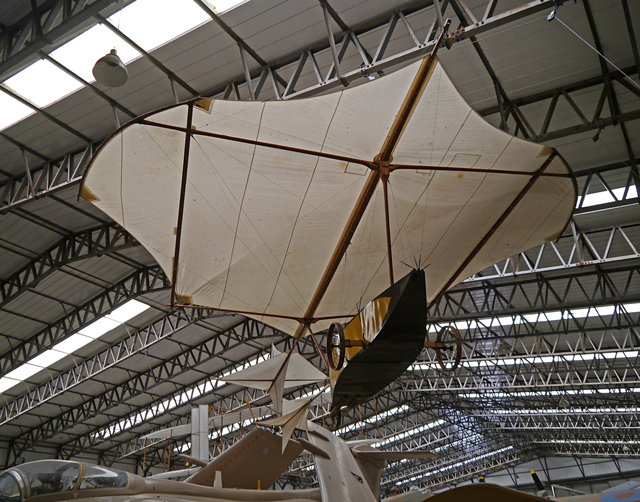 This is a 1911 Blackburn Mercury replica.
Mooch is sitting on the Gloster Meteor F8 (WL168, painted up as WK864).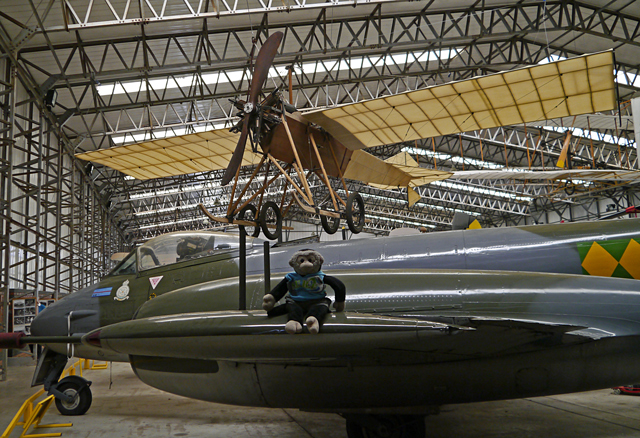 There are a lot of bomb and rocket exhibits.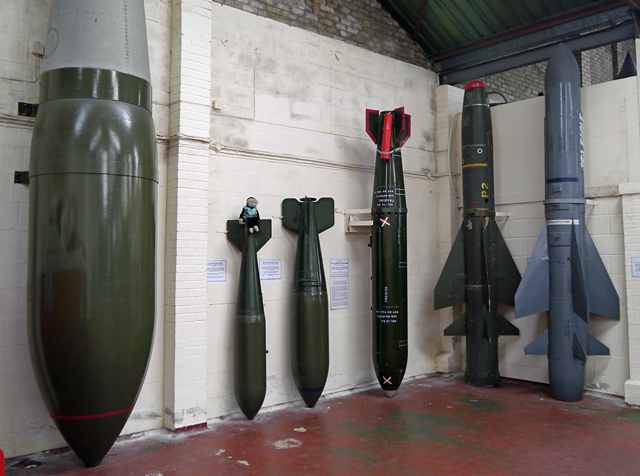 Mooch liked the colours, shapes and patterns in the hangars.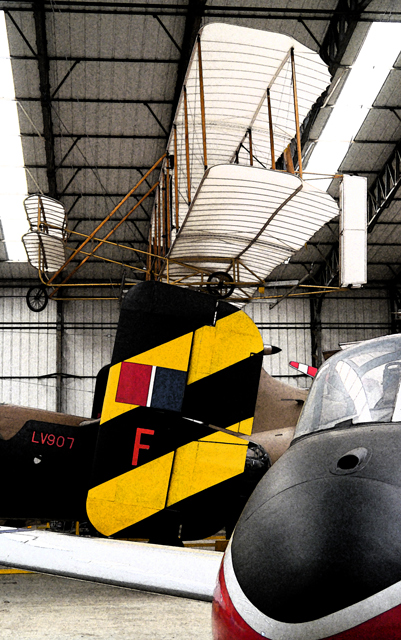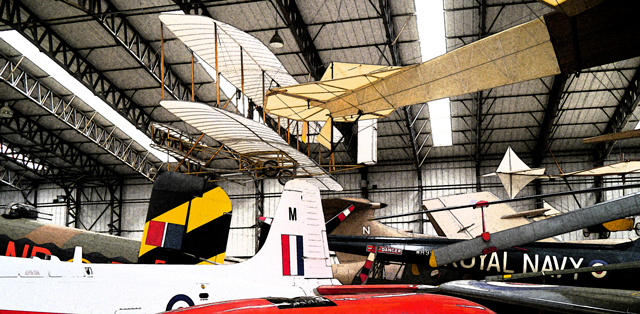 There is not enough hangar space for all the aircraft so many modern aircraft are kept outside.
Here are a pair of Tornados and a Harrier.