The
Yorkshire Air Museum & Allied Air Forces Memorial
is a large aircraft museum on the
Elvington WWII airfield near York. It has lots of exhibits and regularly has
Thunder Days
when some aircraft are powered up.
Mooch had a quick visit and then Monty took granddad Bob on a Thunder Day. There are
a lot of exhibits both outside and within the hangars & other buildings.
(23-Apr-2014 / 03-Aug-2015)
The Yorkshire Air Museum has its own Fire Service that is very busy on Thunder Days,
and it also provides general cover for Elvington airfield operations.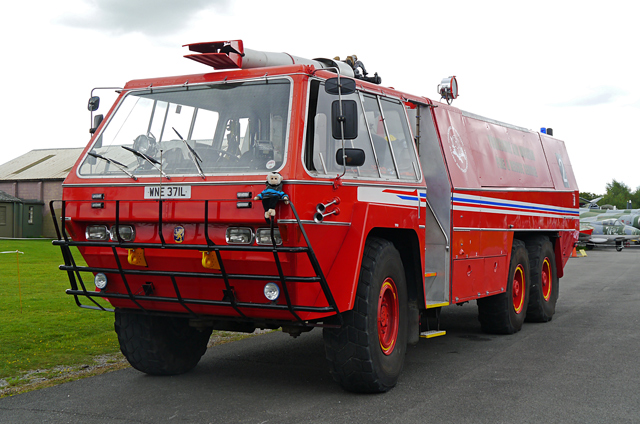 The Fire Service helps prepare the Douglas DC3 Dakota (KN353), and watches during its
engine runs and then cleans up.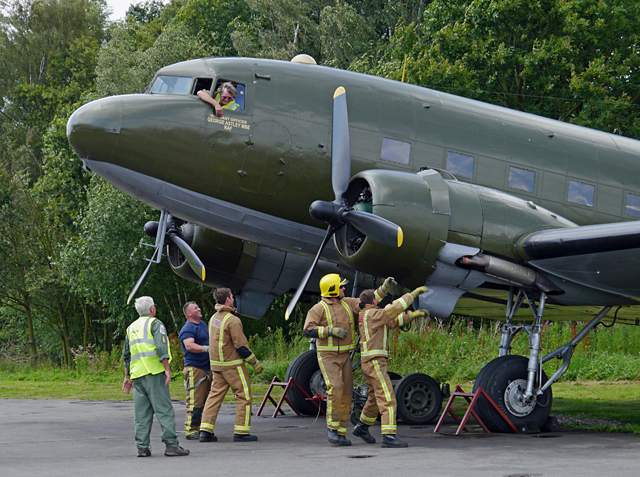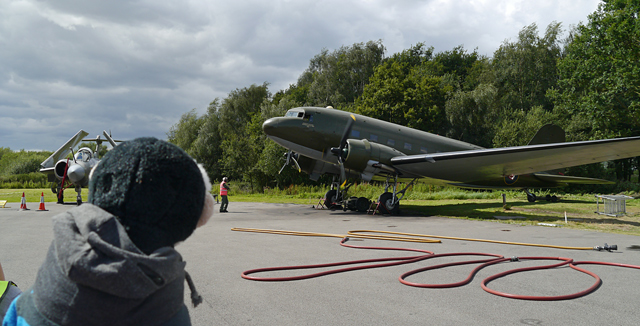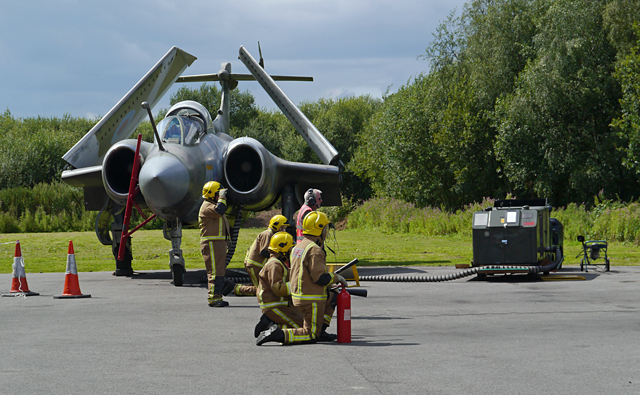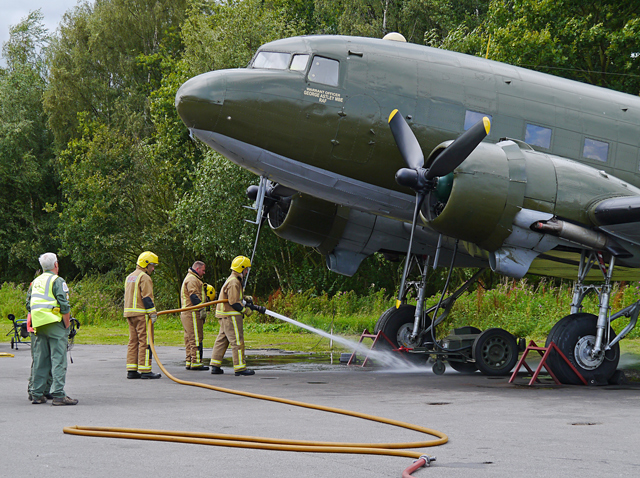 The Blackburn Buccaneer S2 (XN974) was next to start its engines, and it did a short taxi run.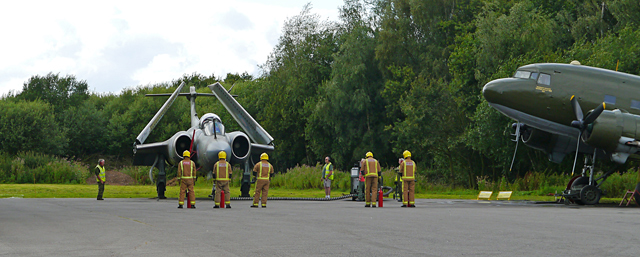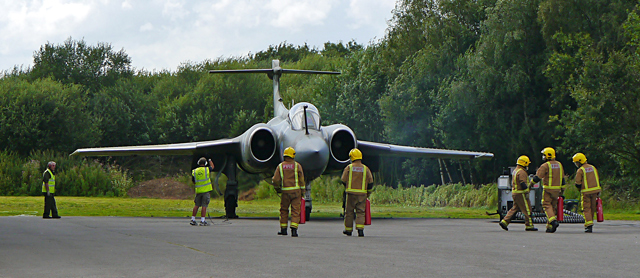 Mid way through its taxiing the Buccaneer stopped to test various systems.
The bomb-bay under the fuselage can be seen partially open here.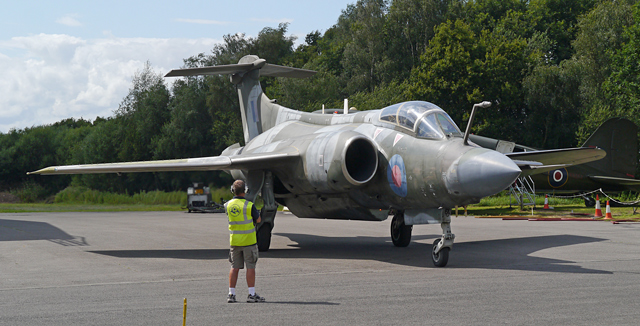 The Buccaneer finished its taxi run by folding its wings.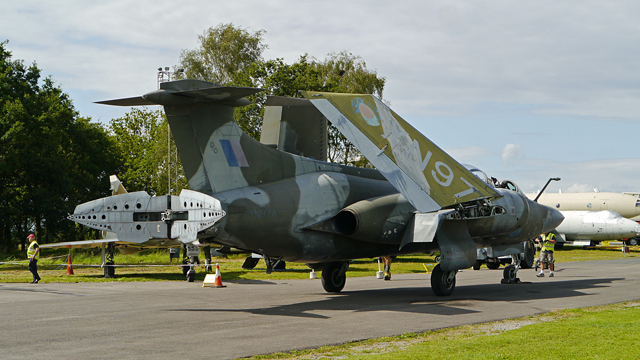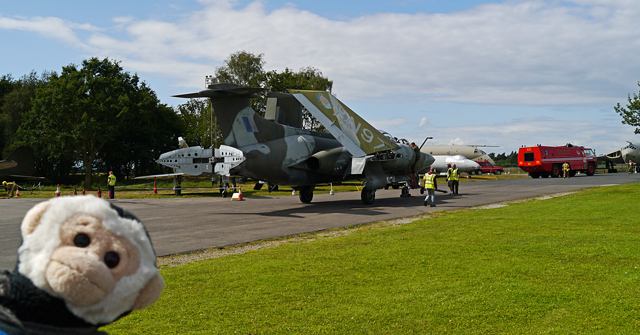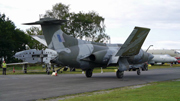 Here's a video of part of the Buccaneer's taxi run.