The
Yorkshire Air Museum & Allied Air Forces Memorial
is a large aircraft museum on the
Elvington WWII airfield near York. It has lots of exhibits and regularly has
Thunder Days
when some aircraft are powered up.
Mooch had a quick visit and then Monty took granddad Bob on a Thunder Day. There are
a lot of exhibits both outside and within the hangars & other buildings.
(23-Apr-2014 / 03-Aug-2015)
Bob and Monty look at the folded wings of the Fairey Gannet AEW3 (XL502).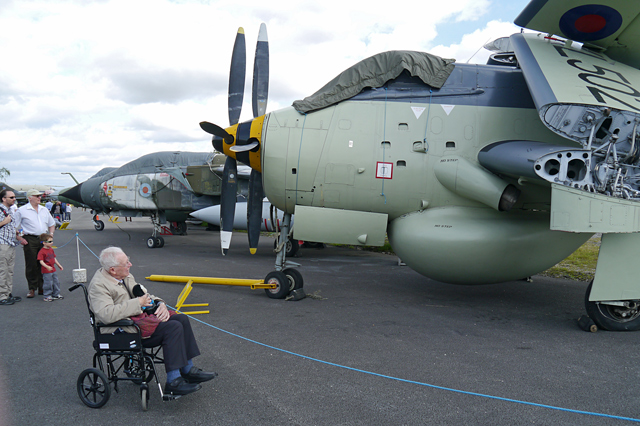 Many of the aircraft outside have canopy covers on them in certain weather conditions,
or when engine exhausts could cause foreign object damage (FOD) on Thunder Days.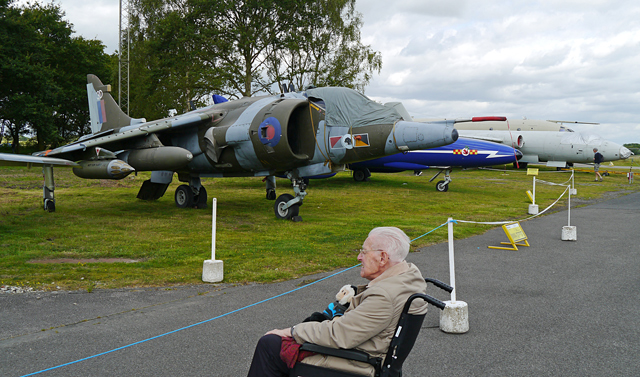 Hawker Hurricane wings and the Hawker Harrier GR3 (XV748).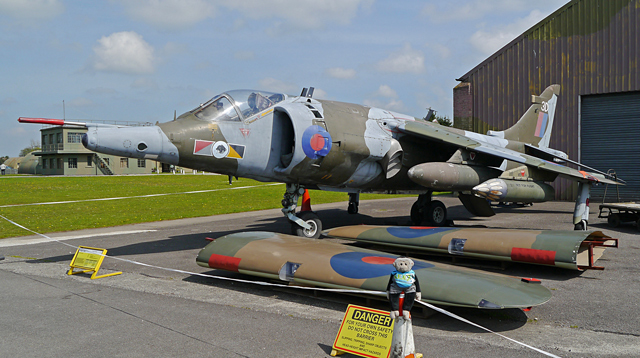 A Hurricane (without wings), Handley Page Herald, Lightning and Gloster Javelin.

The English Electric Lightning F6 (XS903) supersonic fighter,
and the Gloster Javelin F(AW)9 (XH767) delta-wing fighter.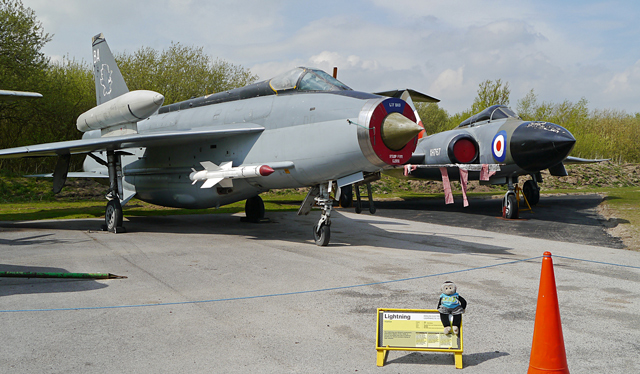 Here's Bob and Monty monkey in front of the Hawker Siddeley Nimrod MR2 (XV250),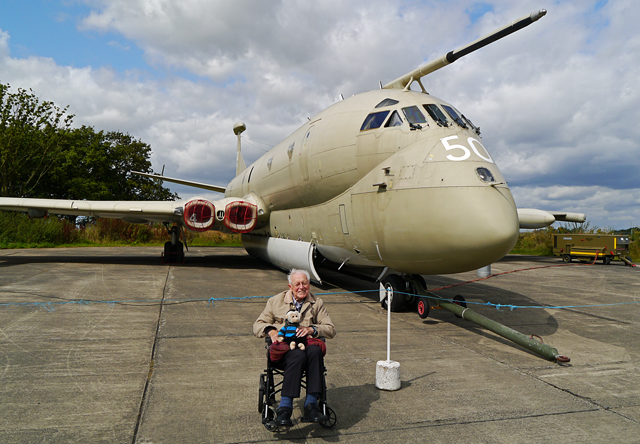 and listening as it runs its noisy engines.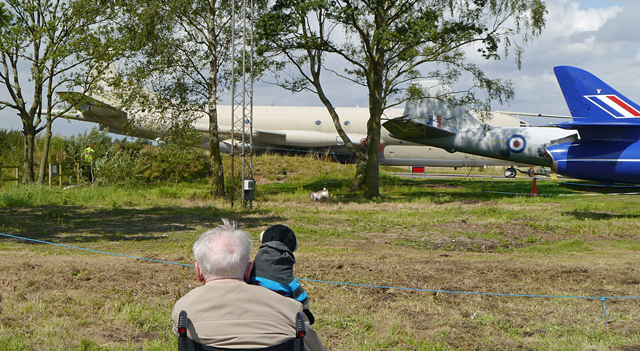 If you walk around the top of the dispersal bay revetment you get a different view of the Nimrod.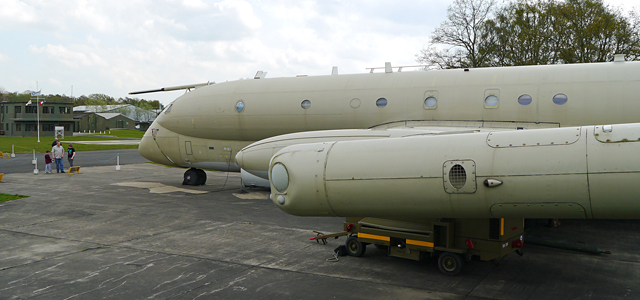 Mooch liked the sculptural properties of the Nimrod.