The
Yorkshire Air Museum & Allied Air Forces Memorial
is a large aircraft museum on the
Elvington WWII airfield near York. It has lots of exhibits and regularly has
Thunder Days
when some aircraft are powered up.
Mooch had a quick visit and then Monty took granddad Bob on a Thunder Day. There are
a lot of exhibits both outside and within the hangars & other buildings.
(23-Apr-2014 / 03-Aug-2015)
The airfield was used by the Free French Forces during WW2, and the French flag still flies.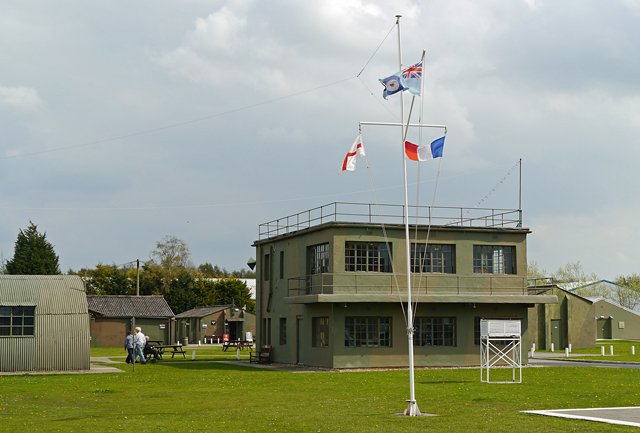 On Thunder Days, and many other special days, a lot of the guides are French.
Mooch says to listen for French spoken with a Yorkshire accent!
Here's grandad Bob sitting below the Handley Page Halifax reconstruction. The starboard
side has French insignias and the port side has British insignias in rememberance of the
bomber "Friday the 13th".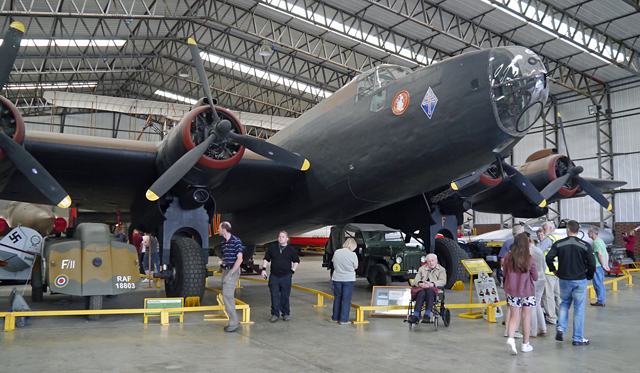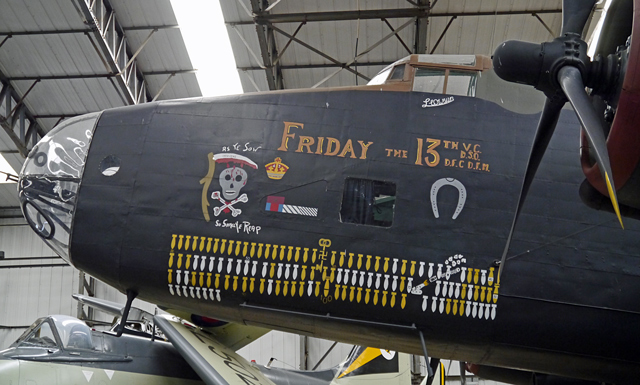 This is a replica Messerschmitt Bf109G in the colours of the German ace Hermann Graf.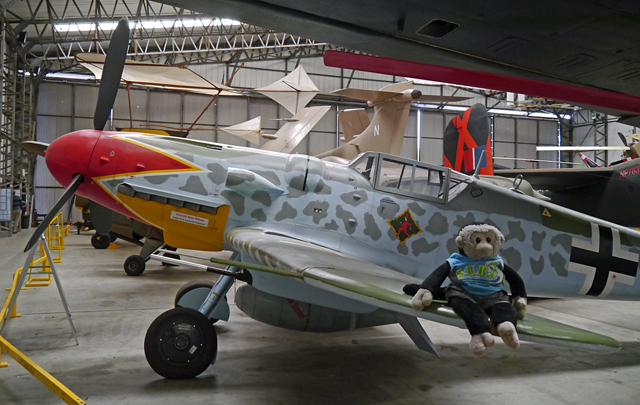 In the airfield's control tower are an assortment of communications and meteorological exhibits.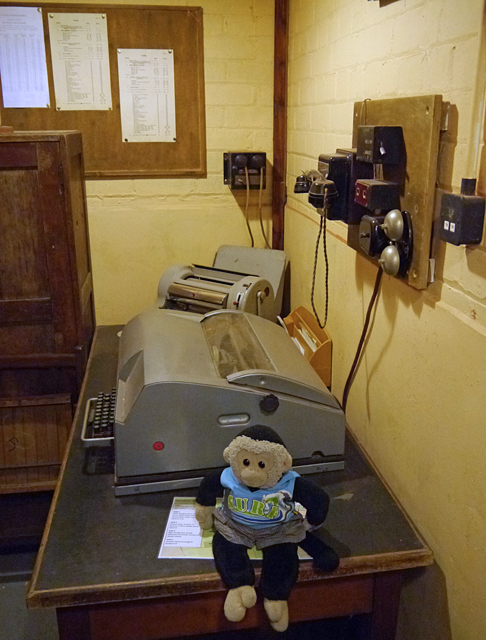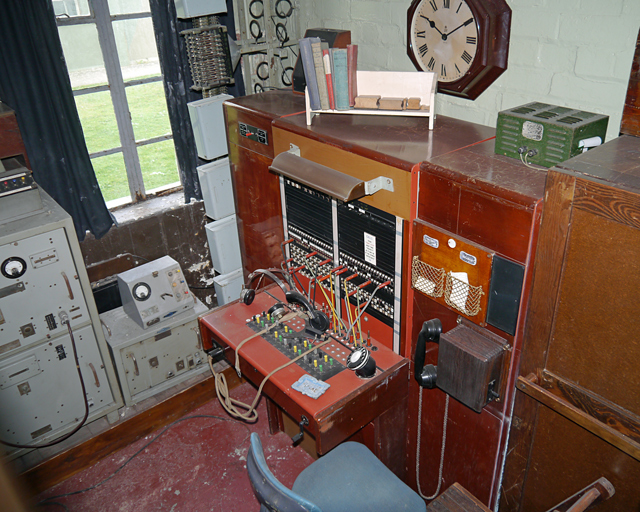 This is the Women's Air Service Memorial.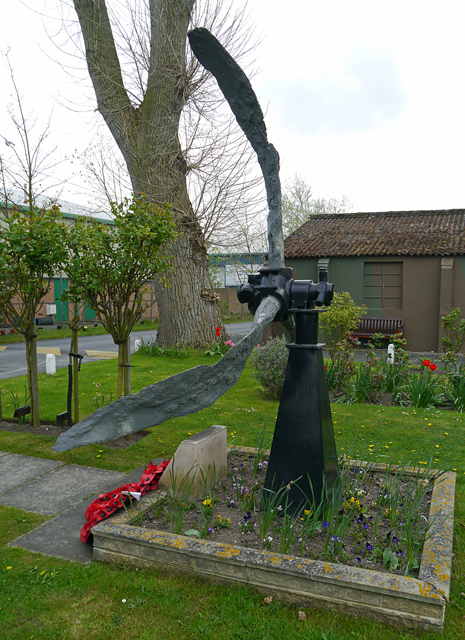 As well as aircraft there are several road vehicles around the site.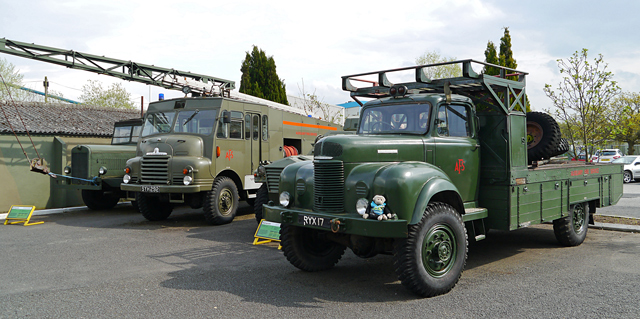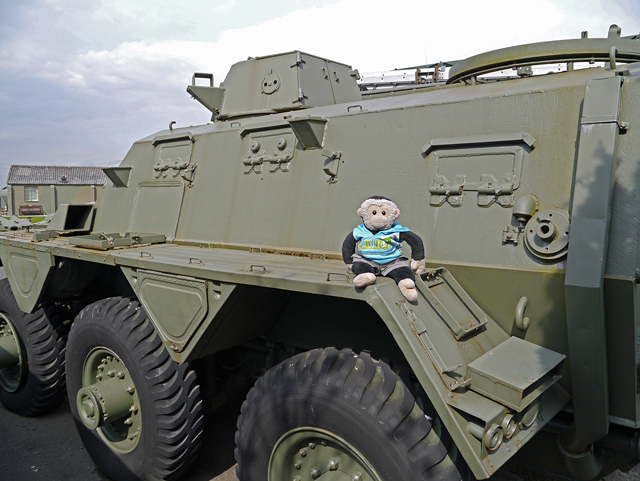 Here's Mooch on the wing of the Gloster Meteor NF14 (WS788) night fighter of 1954.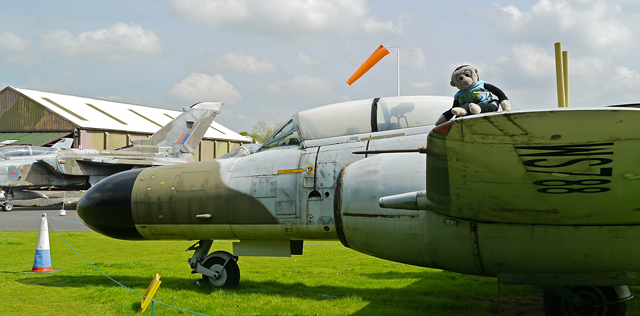 This is a English Electric Canberra T4 (WH846) dual control bomber trainer.