The
Yorkshire Air Museum & Allied Air Forces Memorial
is a large aircraft museum on the
Elvington WWII airfield near York. It has lots of exhibits and regularly has
Thunder Days
when some aircraft are powered up.
Mooch had a quick visit and then Monty took granddad Bob on a Thunder Day. There are
a lot of exhibits both outside and within the hangars & other buildings.
(23-Apr-2014 / 03-Aug-2015)
There is usually quite a crowd on Thunder Days.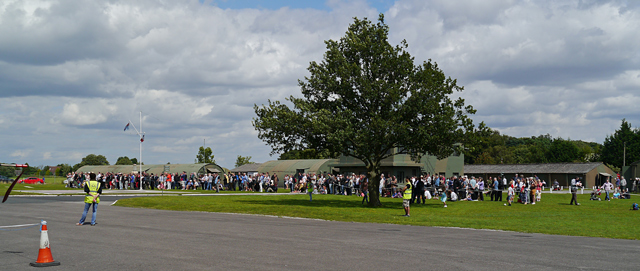 Bob watched the replica Royal Aircraft Factory SE.5a test its engine.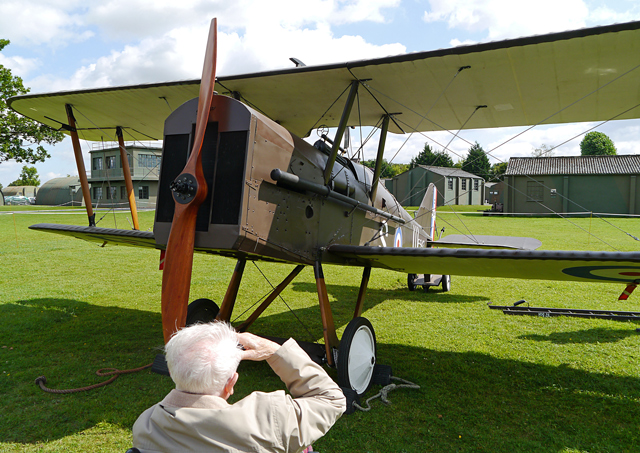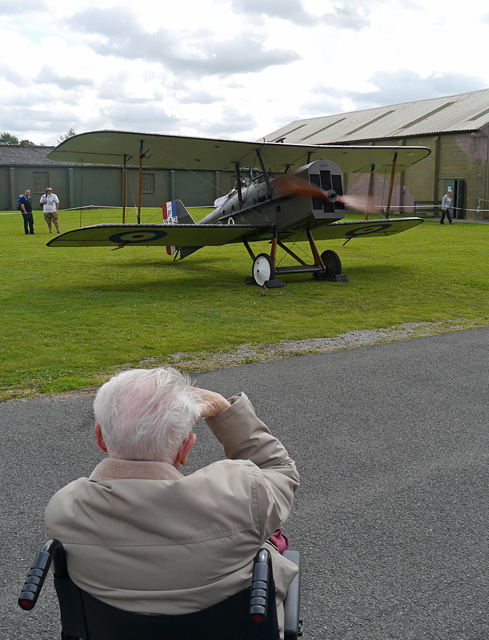 The De Havilland DH 104 Devon C2 (VP967) and the replica Port Victoria PV8
Eastchurch Kitten (N540) did short taxi runs.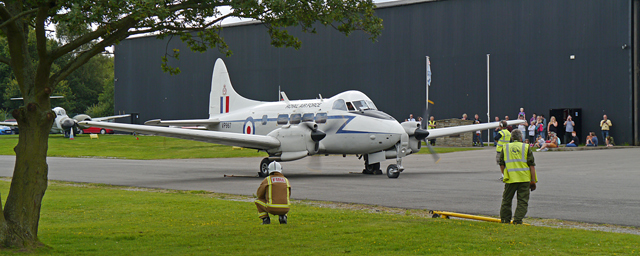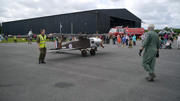 Here's a video of part of the Kitten's taxi run.
THis is the Handley-Page Victor K2 tanker (XL231).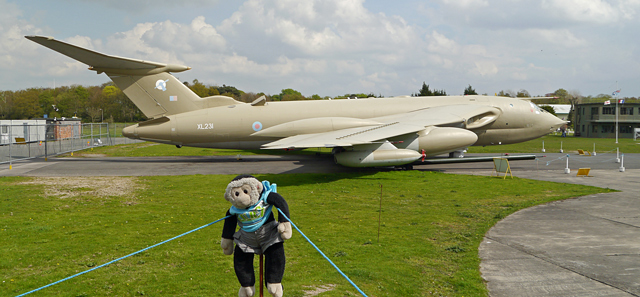 This aircraft also has many sculptural details.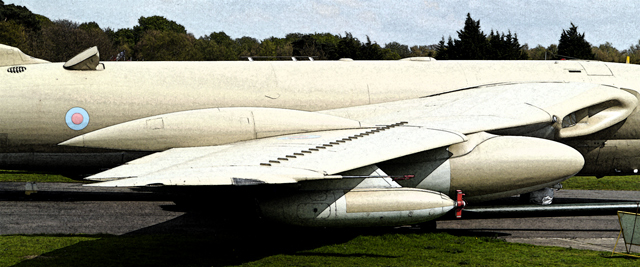 The nose-art shows this aircraft was called
Lusty Lindy
by RAF aircrew.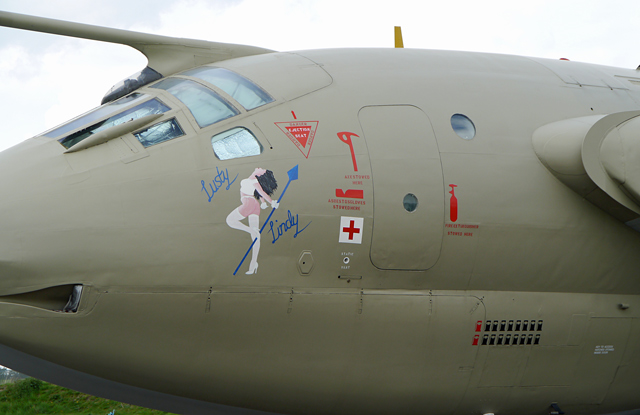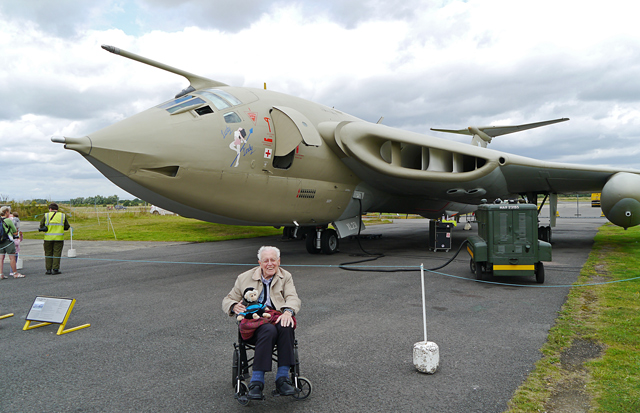 Here's the Victor being prepared for an engine run, and with the engines running.
Note that the warning signs and cones got blown away by the jet exhausts!