The Lincoln Barons' Charter Trail
is a public art event celebrating 800 years of the Magna Carta. In 1215 the Great Charter was sealed at Runnymede. Lincoln's own Magna Carta is held in Lincoln Castle and is one of four original exemplifications (official copy) remaining.
There are 25 Baron sculptures around Lincoln, from 13th June to 13th September 2015.
There are another 25 Barons around Salisbury from 12th June to 6th September 2015.
8
Bomber Baron
- William de Mowbray - Jemima Cholmondeley-Smith -
Steep Hill / Wordsworth Street
(14-Jun-2015)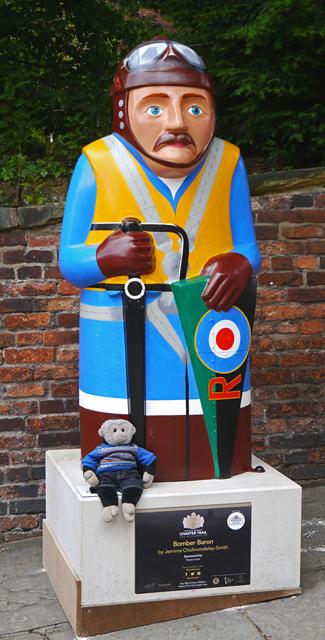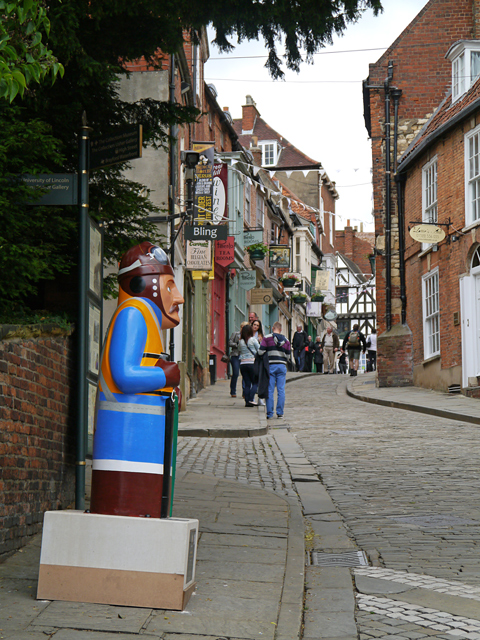 Mooch was glad they wedged this baron upright so it didn't topple down the hill!
9
An Expansive Place Baron
- Richard de Percy - Lizzy Mason -
Danesgate / Steep Hill / Readers Rest / The Mayor's Chair
(14-Jun-2015,14-Jul-2015)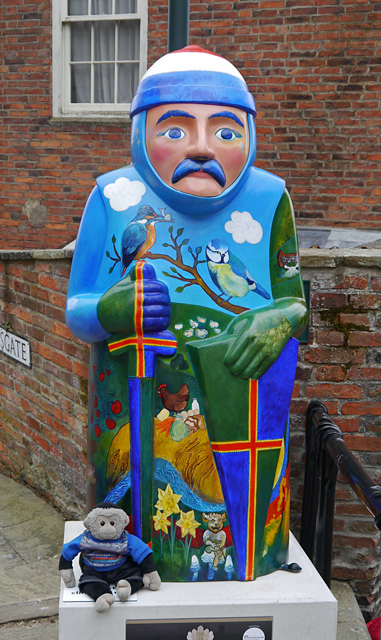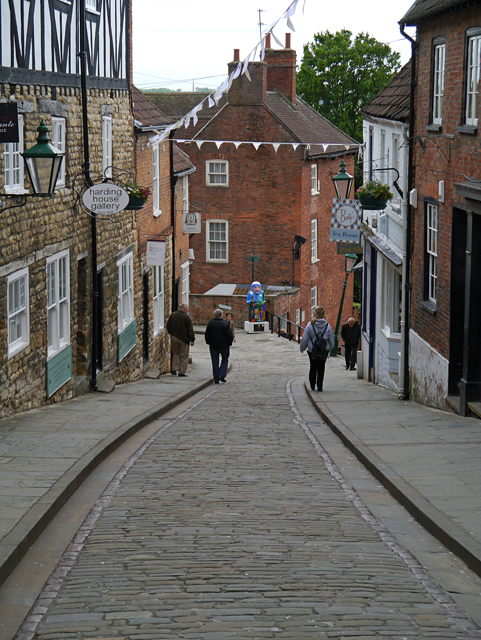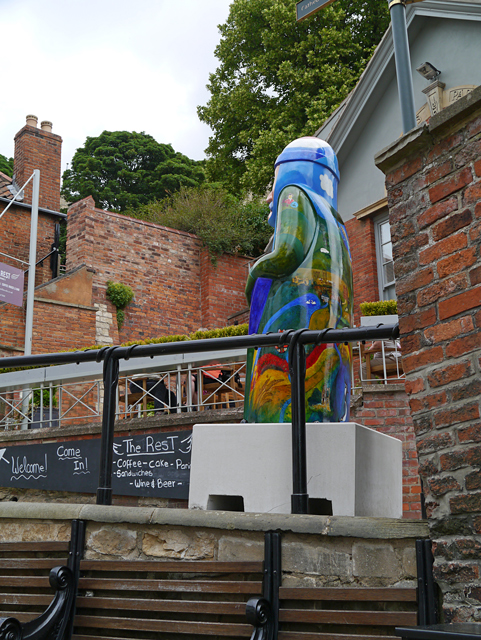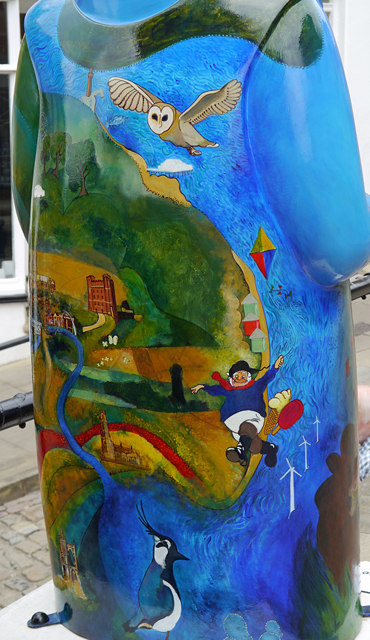 10
The People's Baron
- William de Lanvallei - Cynthia Harrison -
Danes Terrace / The Collection
(14-Jun-2015,14-Jul-2015)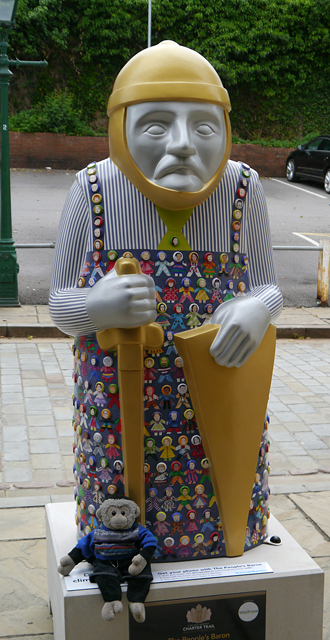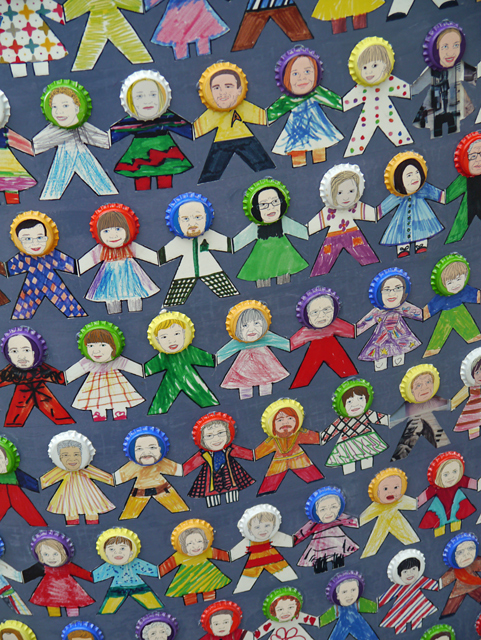 11
Teacher Baron
- William Marshall II - Rebekah Lockely -
The Strait / St Martin's Lane / High Street
(14-Jun-2015,14-Jul-2015)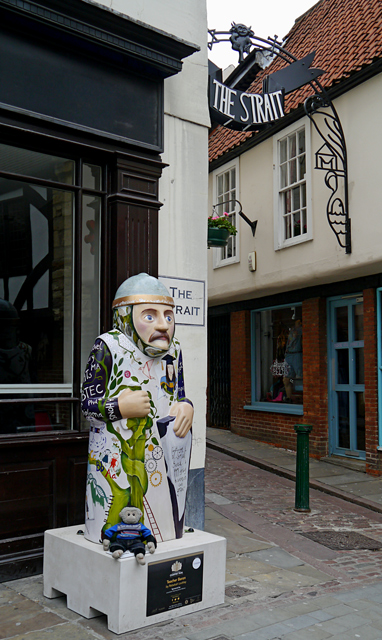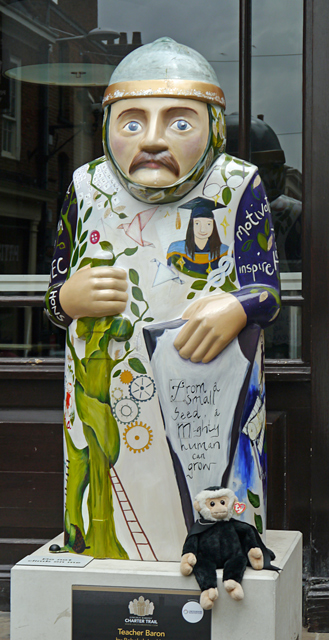 12
Wings of an Angel
- Geoffrey de Mandeville - Louise Jardine -
Lincoln Drill Hall / Free School Lane
(18-Jun-2015)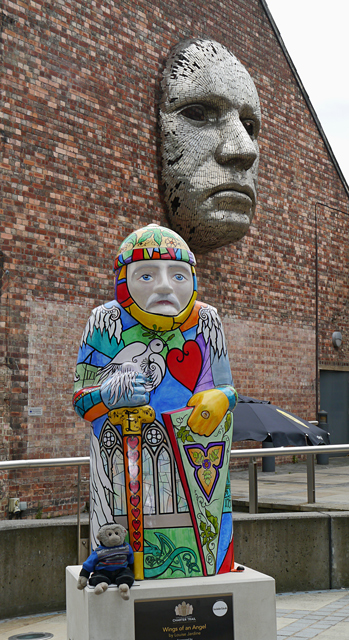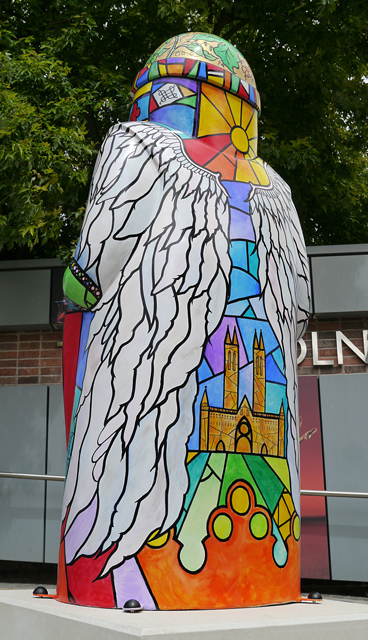 13
Freeman Baron
- John de Lacy - Leah Goldberg -
High Street
(18-Jun-2015,14-Jul-2015)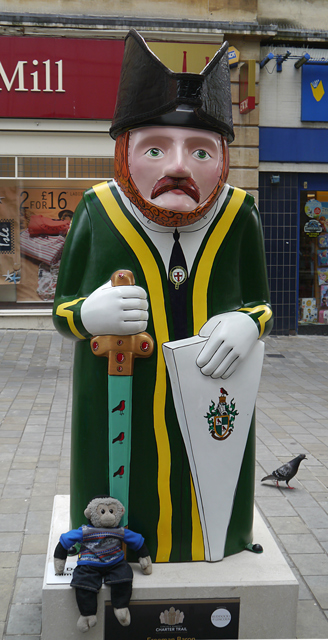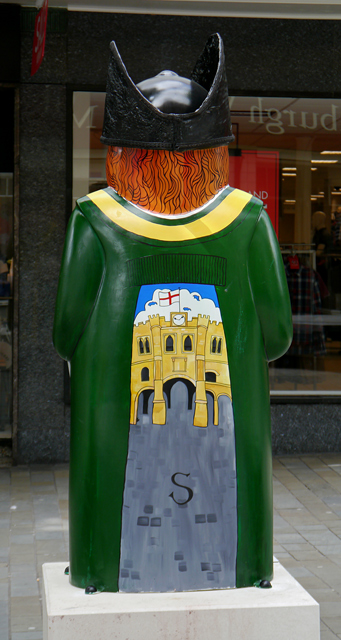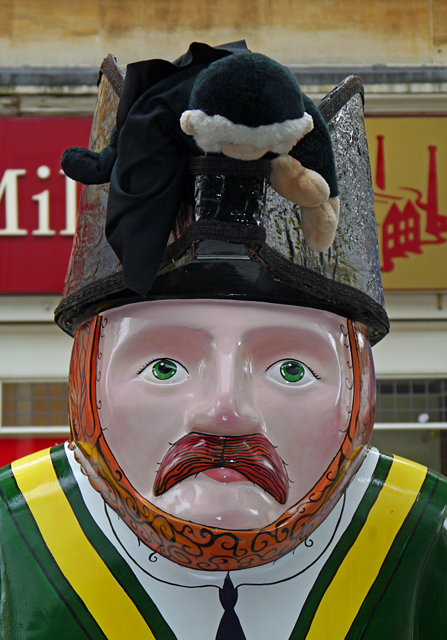 14
Baron Mayor of Lincoln
- William Hardel - Leah Goldberg -
Lincoln Guildhall & Stonebow / High Street
(18-Jun-2015,14-Jul-2015)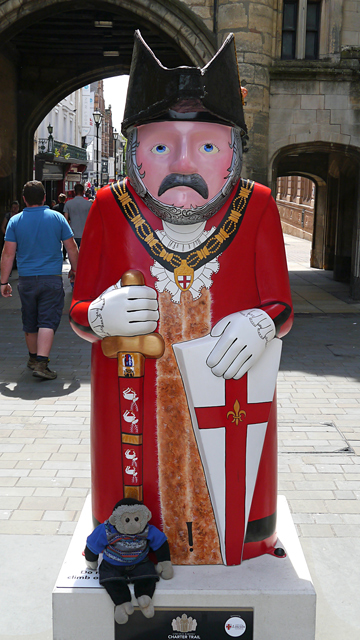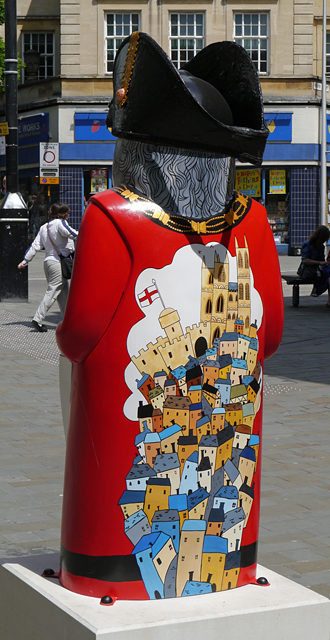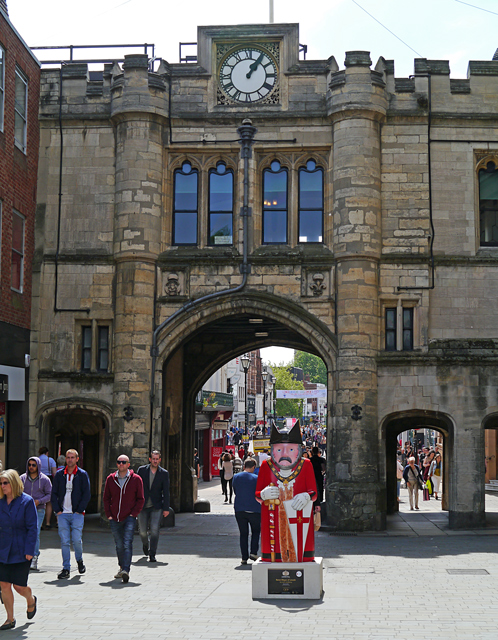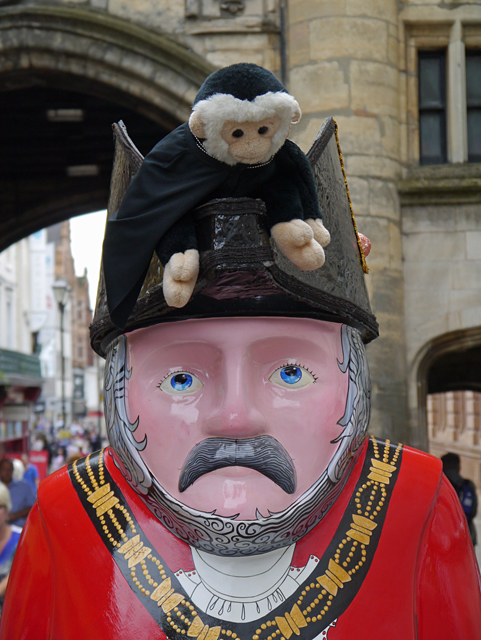 12-Jun-2015..26-Aug-2015 © www.mooch.org.uk 2015