The Barons' Charter trail in Salisbury
is a public art event celebrating 800 years of the Magna Carta. In 1215 the Great Charter was sealed at Runnymede. Salisbury's own Magna Carta is held in Salisbury Cathedral and is one of four original exemplifications (official copy) remaining.
There are 25 Barons around Salisbury from 12th June to 6th September 2015,
and 'baby' Barons in Salisbury Cathedral from 27th June to 12th July 2015.
There are another 25 Baron sculptures around Lincoln, from 13th June to 13th September 2015.
1
Conrandin
- Patricia Shrigley -
Salisbury Cathedral Lawns
(29-Jun-2015)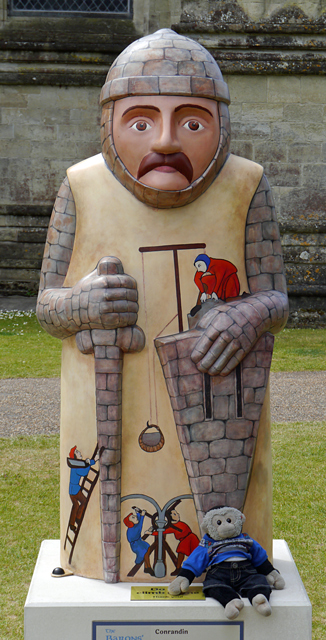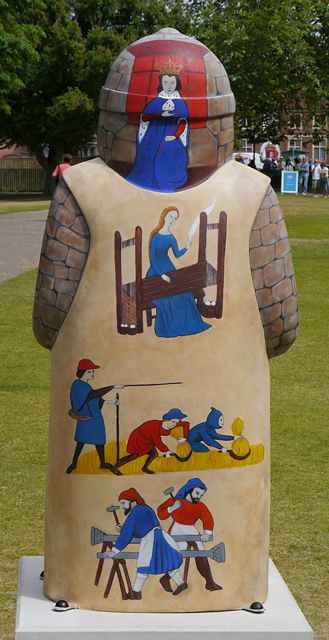 2
MC 800 Baron
- Mark Elling -
Salisbury Cathedral Lawns / near Bell Tower Tea Rooms
(29-Jun-2015)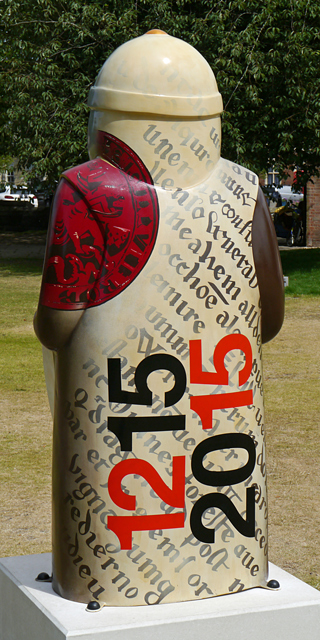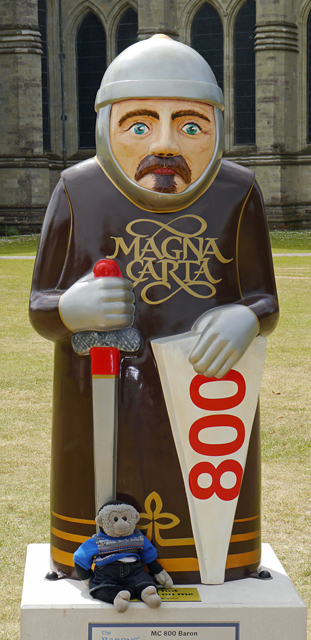 3
Quintessentially British
- David Graham -
Salisbury Cathedral Lawns (north-east)
(29-Jun-2015)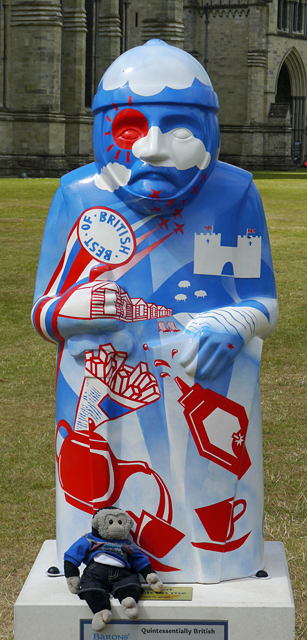 4
Astro Baron
- Jenny Leonard -
The Salisbury Museum, The King's House, The Close / West Walk
(29-Jun-2015)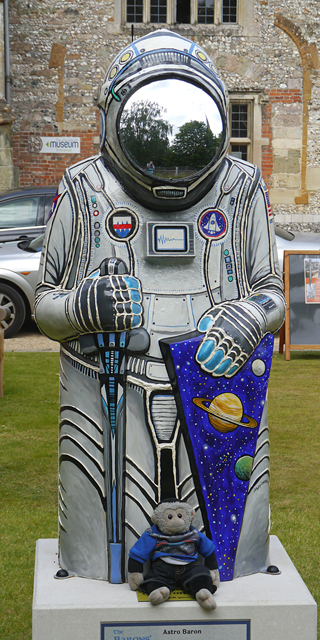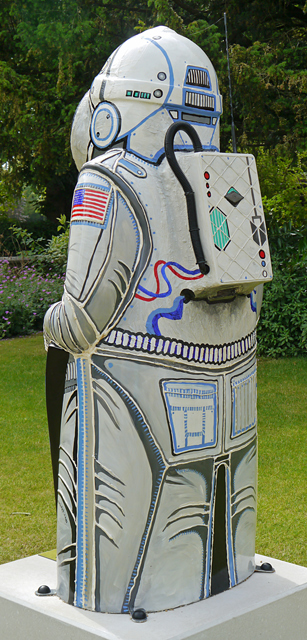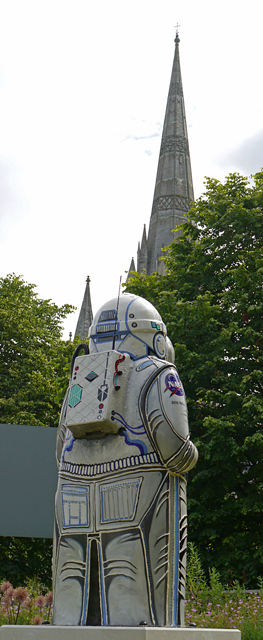 5
Discworld Knight
- Paul Kidby -
Choristers Green / Choristers Square
(29-Jun-2015)
This is a tribute to the local novelist Sir Terry Pratchett who died in March 2015.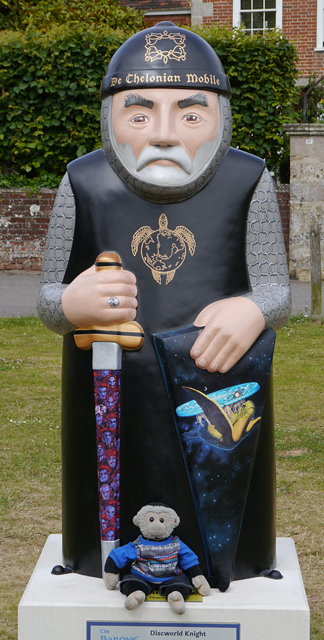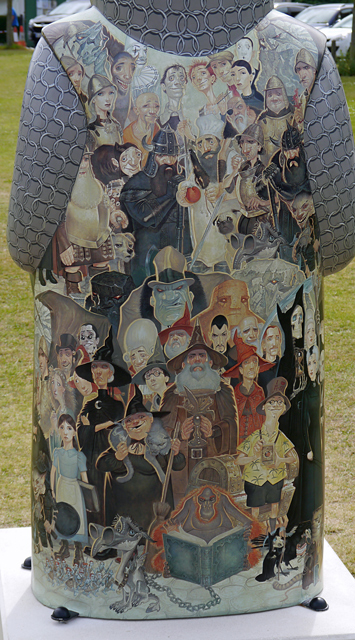 Many of the characters from the Discworld books are represented.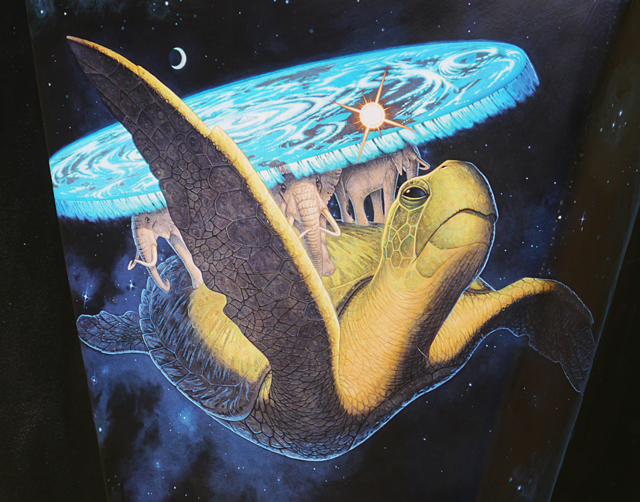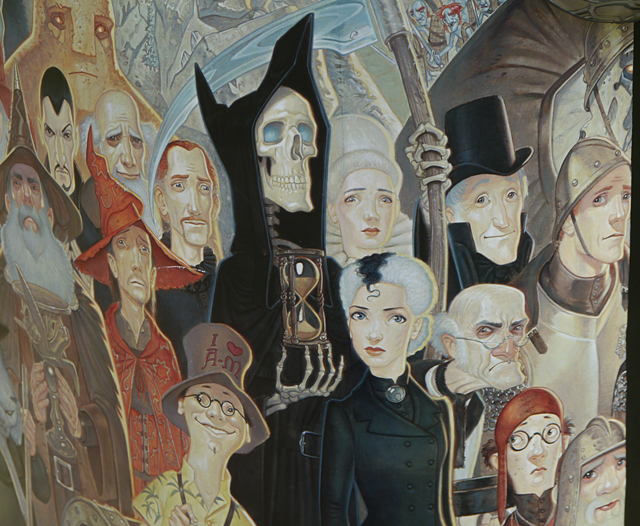 The Librarian was also on there.
Mooch had met him on a book bench in 2014
.