The Barons' Charter trail in Salisbury
is a public art event celebrating 800 years of the Magna Carta. In 1215 the Great Charter was sealed at Runnymede. Salisbury's own Magna Carta is held in Salisbury Cathedral and is one of four original exemplifications (official copy) remaining.
There are 25 Barons around Salisbury from 12th June to 6th September 2015,
and 'baby' Barons in Salisbury Cathedral from 27th June to 12th July 2015.
There are another 25 Baron sculptures around Lincoln, from 13th June to 13th September 2015.
6
Hello Kitty Baron
- Patricia and Maria Shrigley -
Queen Elizabeth Gardens / Cranebridge Road
(29-Jun-2015)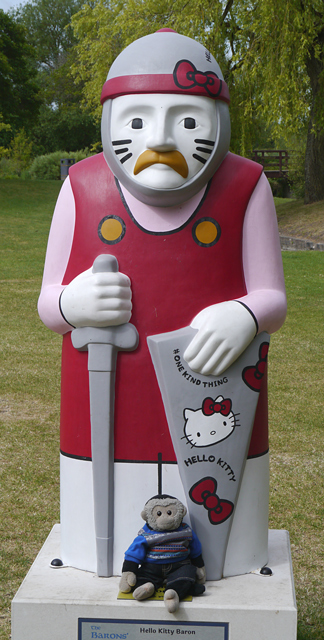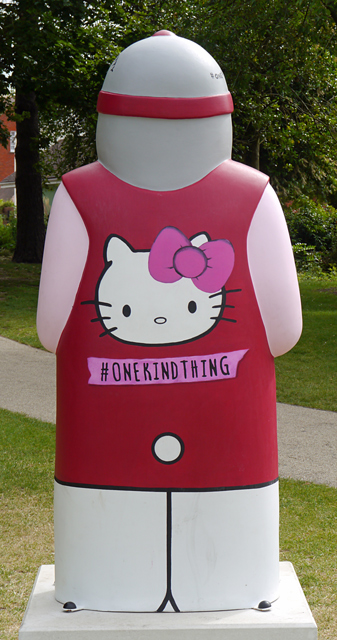 7
The Trussell Trust Baron
- Laura Fearn -
Queen Elizabeth Gardens / Mill Road
(29-Jun-2015)
This sculpture has a variety of words and phrases that
start at the base about inequality and injustice.

The head of the sculpture has words and phrases about social justice and equality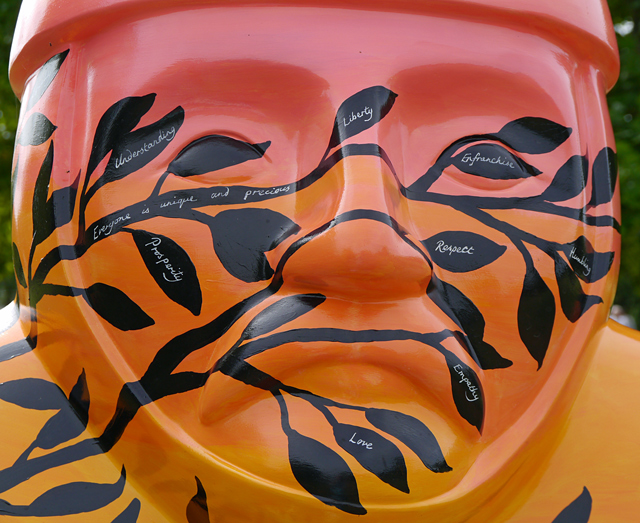 8
The Salisbury Baron
- Jodie Silverman -
Fisherton Mill / Fisherton Street
(29-Jun-2015)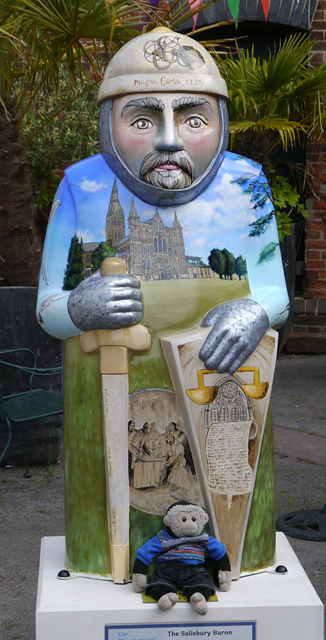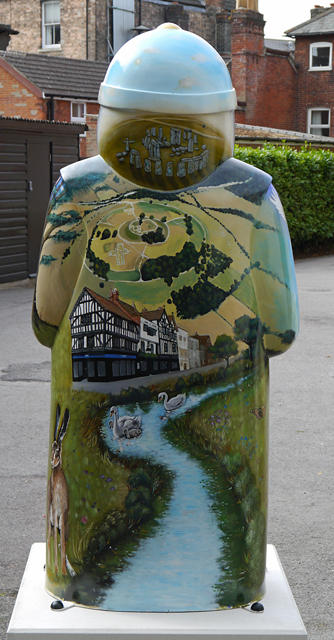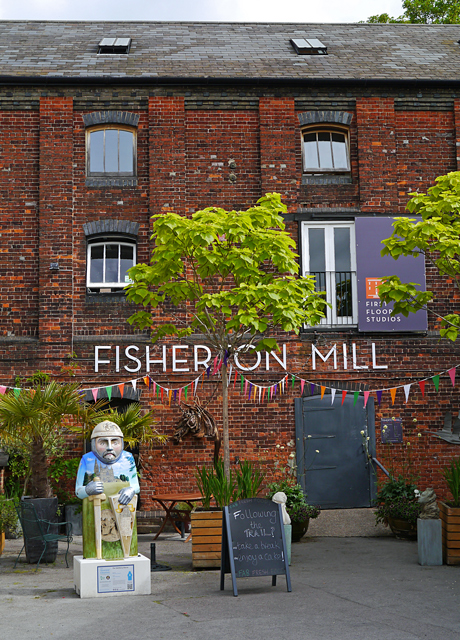 9
Conceptual Baron
- Ann Hopkins -
Salisbury United Reformed Church / Fisherton Street
(29-Jun-2015)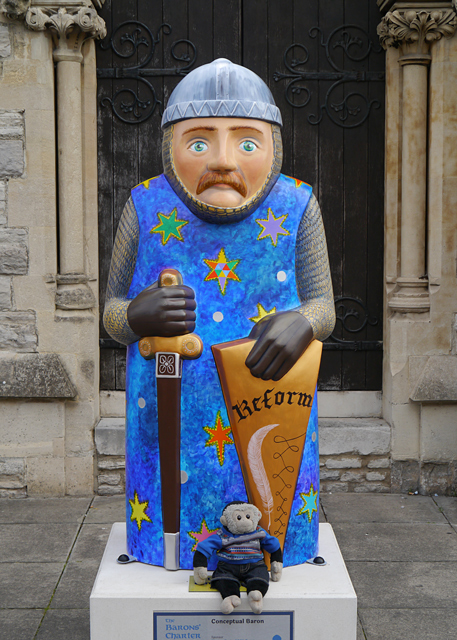 10
Traditional Tribal Baron
- Jake Cook -
River Avon Bridge / Clock Tower / Fisherton Street / Bridge Street
(29-Jun-2015)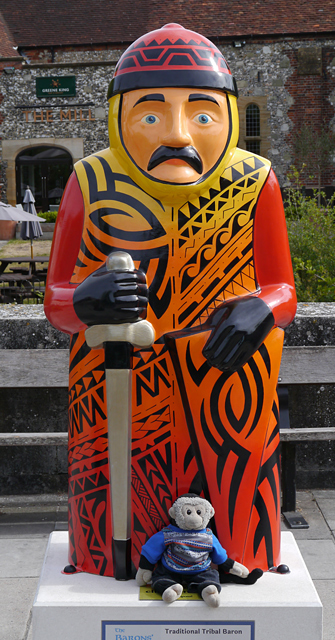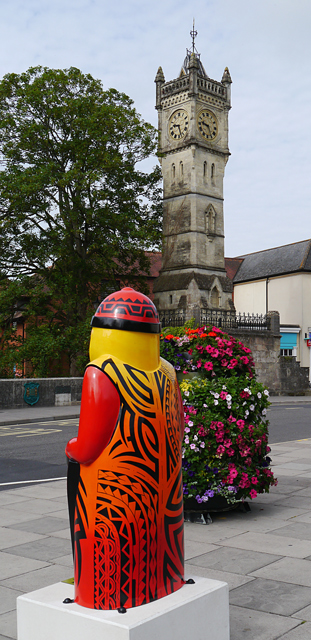 11
King of Hearts
- Laura Fearn -
Old George Mall / High Street
(29-Jun-2015)