The Lincoln Barons' Charter Trail
is a public art event celebrating 800 years of the Magna Carta. In 1215 the Great Charter was sealed at Runnymede. Lincoln's own Magna Carta is held in Lincoln Castle and is one of four original exemplifications (official copy) remaining.
There are 25 Baron sculptures around Lincoln, from 13th June to 13th September 2015.
There are another 25 Barons around Salisbury from 12th June to 6th September 2015.
22
Lincolnshire Waterways Baron
- Roger de Montbegon - Melanie Clare Canal Artist -
Brayford Wharf East
(18-Jun-2015)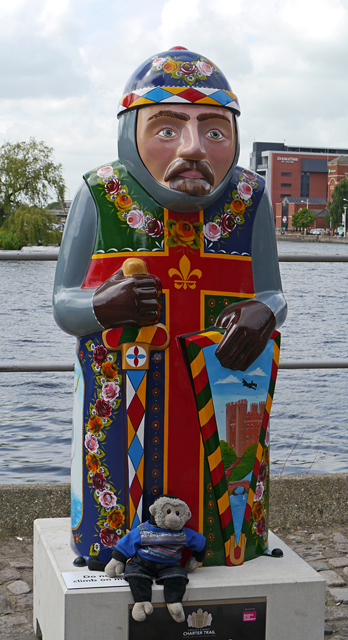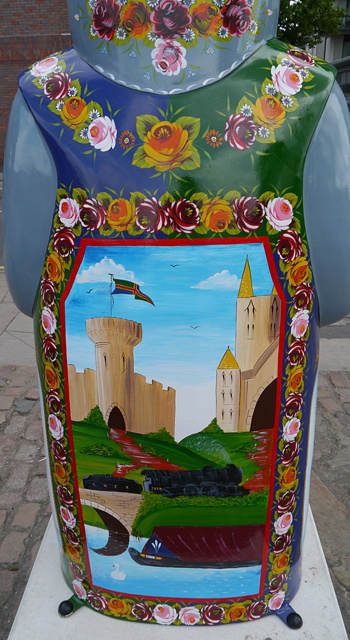 23
Red Arrows Baron
- Robert Fitzwalter - Ruth Pigott -
St Mary Le Wigford Church / St Marys Street / High Street
(18-Jun-2015)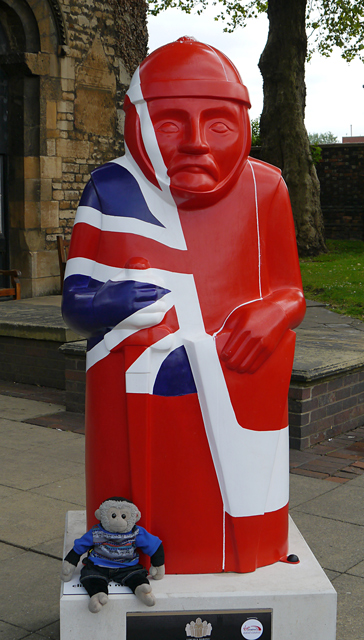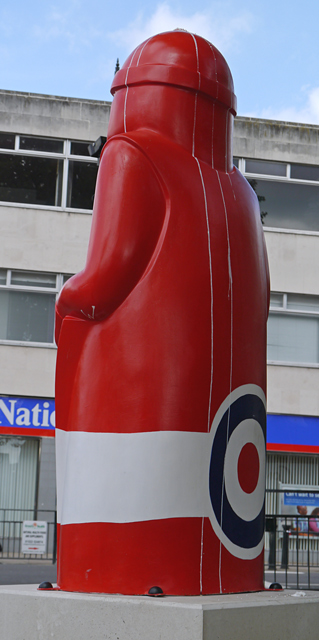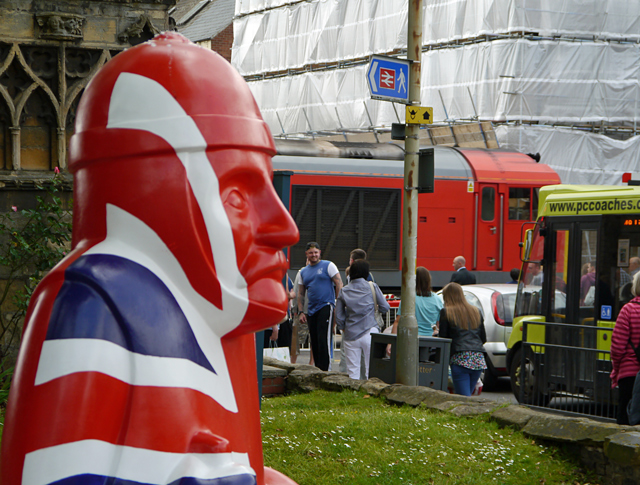 24
Sir Walter Style
- William Malet - Mel Langton -
University Library / University of Lincoln
(18-Jun-2015)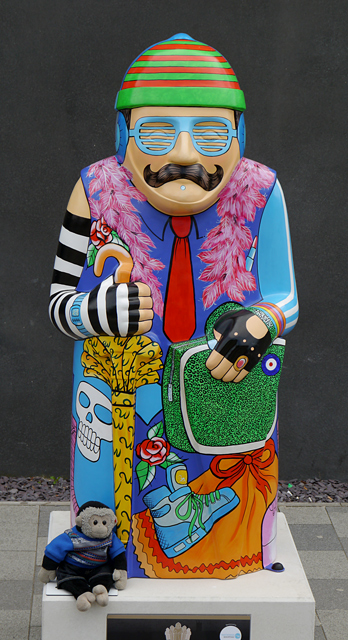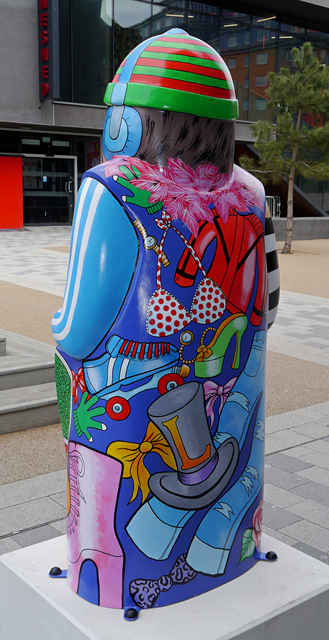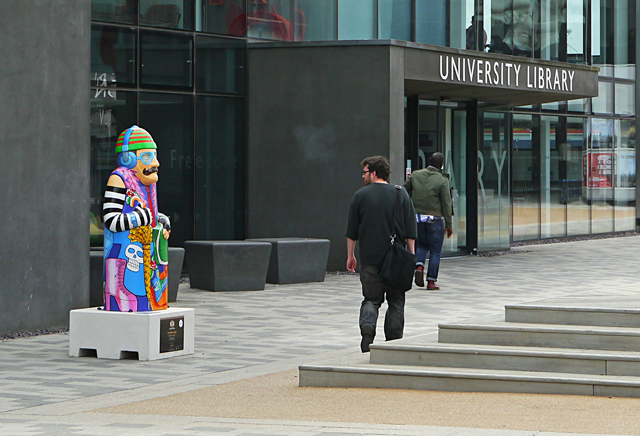 The university is a real mix of old and new, just like the rest of Lincoln.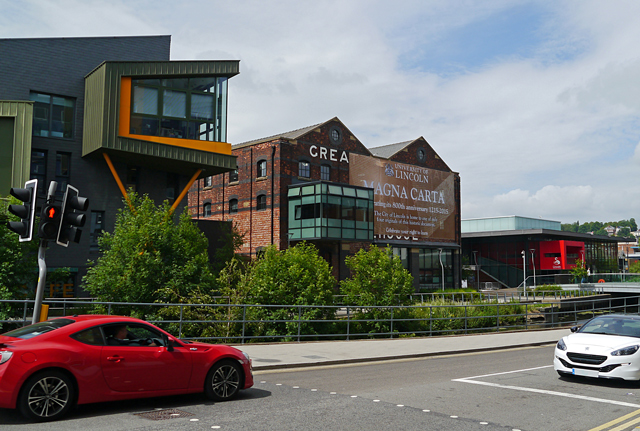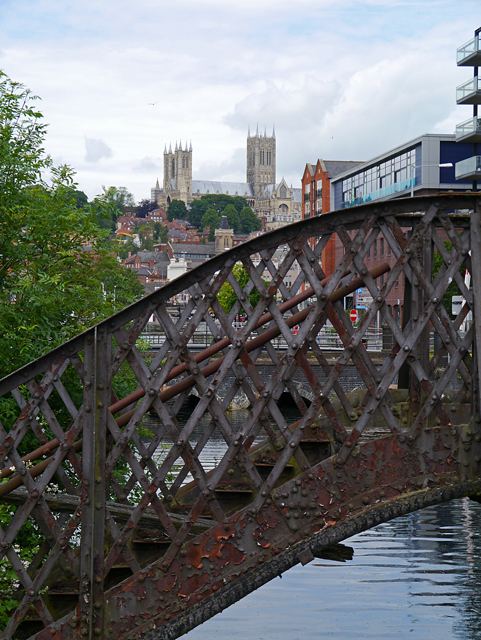 25
Baron of The Crystal Hues
- Saer de Quincy - Lesley Ann Withers -
St Mark's Square
(18-Jun-2015)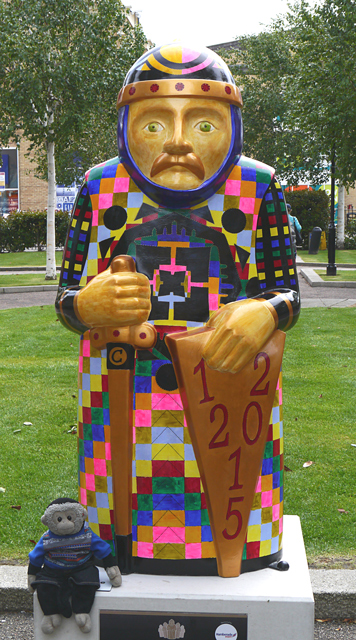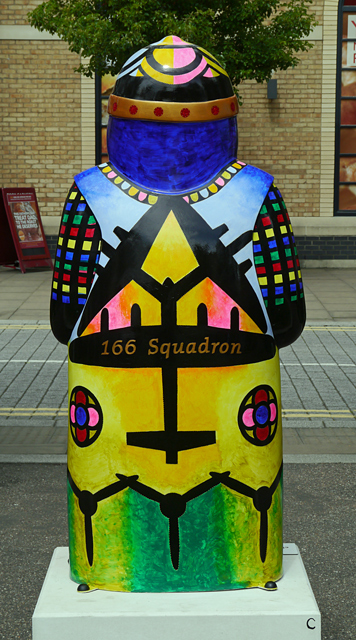 This baron was getting some TLC when Mooch visited.