The Lincoln Barons' Charter Trail
is a public art event celebrating 800 years of the Magna Carta. In 1215 the Great Charter was sealed at Runnymede. Lincoln's own Magna Carta is held in Lincoln Castle and is one of four original exemplifications (official copy) remaining.
There are 25 Baron sculptures around Lincoln, from 13th June to 13th September 2015.
There are another 25 Barons around Salisbury from 12th June to 6th September 2015.
1
Mmm... Lincolnshire Baron
- William de Forz - Carolyn Short -
Museum of Lincolnshire Life / Burton Road
(14-Jun-2015)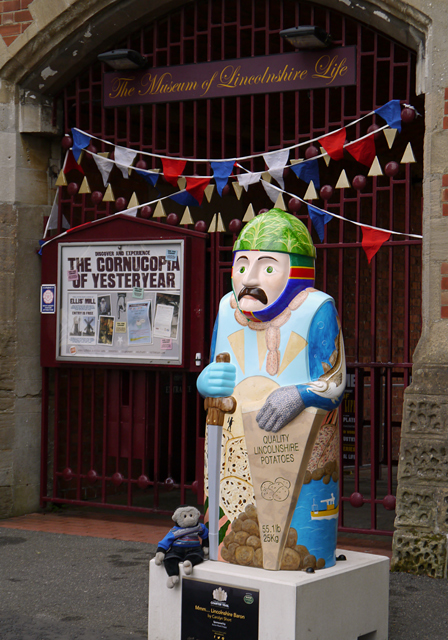 2
Lindum Soldier
- William de Huntingfield - Deven Bhurke -
Newport Court / Cecil Street / Church Lane
(14-Jun-2015)
| | |
| --- | --- |
| | When Mooch visited the soldier there was damage to his armour's shoulder plates. Mooch thought a real Roman soldier would want something a bit sturdier! |
3
Steampunk Baron
- Richard de Clare & Gilbert de Clare - Lincoln Steampunks -
The County Assembly Rooms / Bailgate
(14-Jun-2015)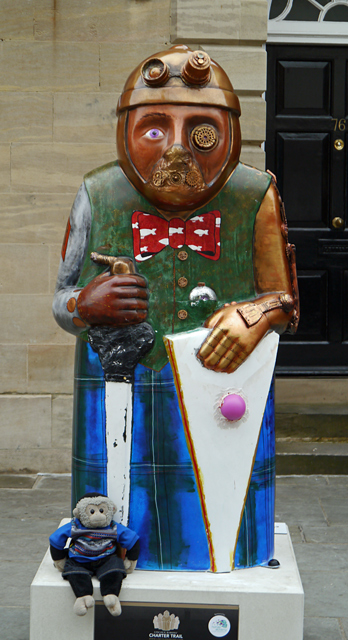 4
The 1960s Baron
- Robert de Vere - Rosie Ablewhite -
St Paul's Square / St Paul's Lane / Westgate / Bailgate
(14-Jun-2015)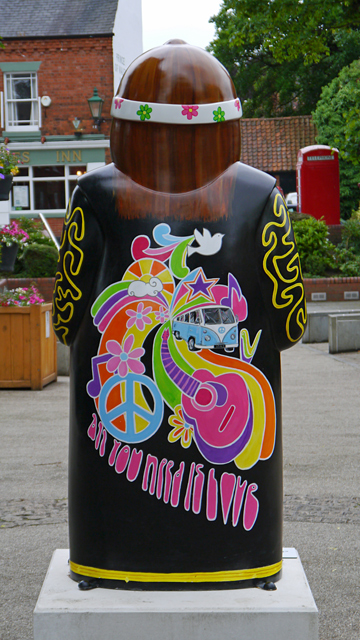 Mooch thinks someone has a sense of humour to put this John Lennon
inspired baron in St Paul's Square off St Pauls Lane!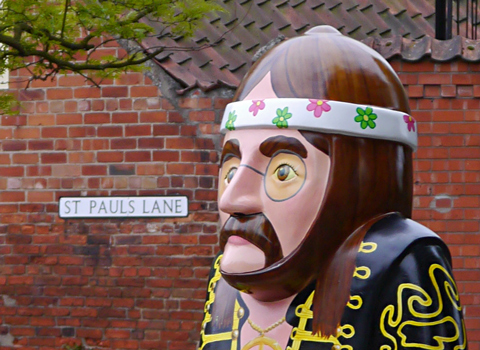 5
The Baron of Riches
- Henry de Bohun - Vanessa Glockling -
Union Road / West Gate Lincoln Castle
(14-Jun-2015,14-Jul-2015)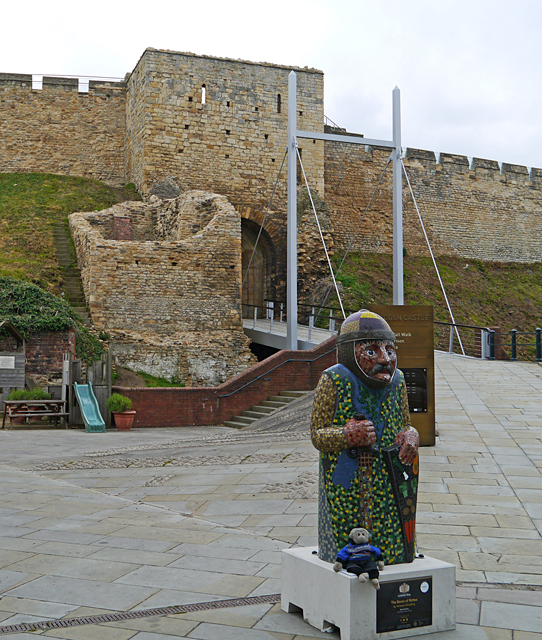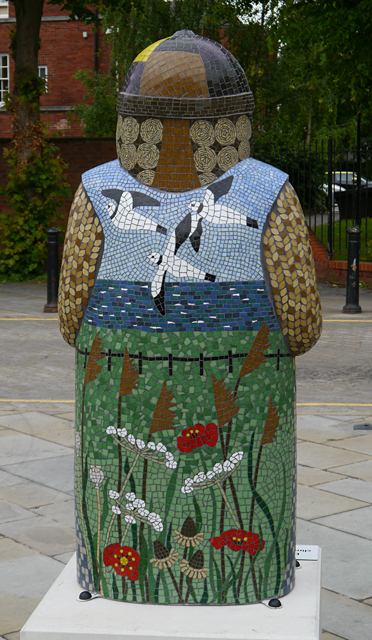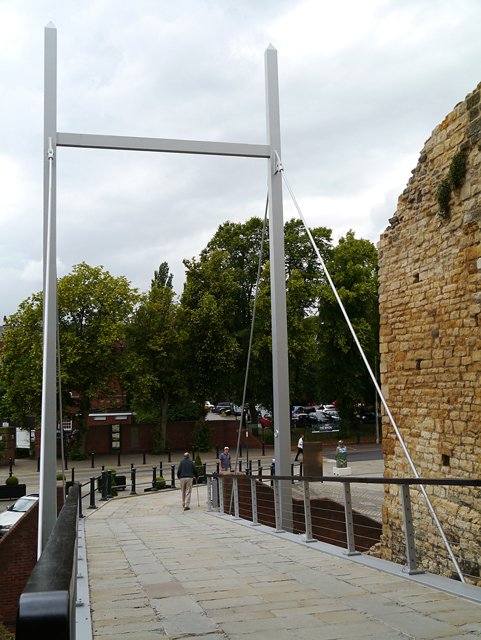 6
Truck Driver Baron
- Roger Bigod - Carolyn Short -
Castle Hill / East Gate Lincoln Castle
(14-Jun-2015,14-Jul-2015)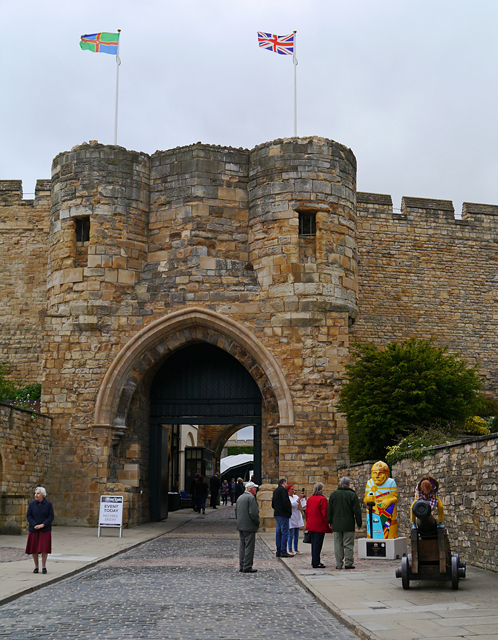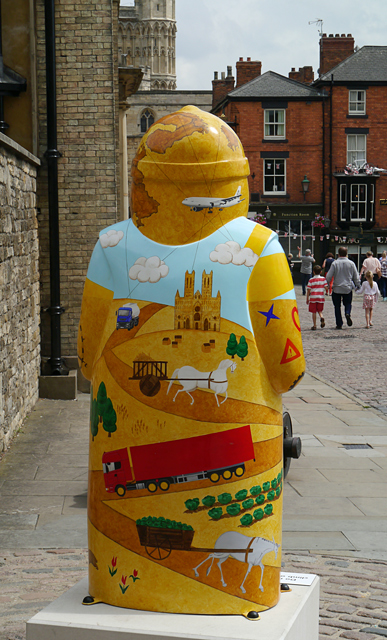 Inside the castle grounds is the Lincoln Crown Court.
Mooch recently served on a jury at the Old Bailey in London.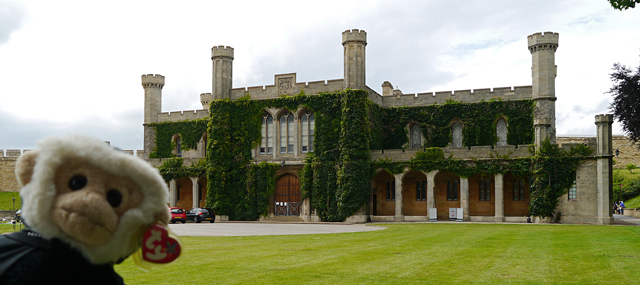 | | |
| --- | --- |
| | Above one of the courthouse doors is this hoop. Mina thought that the spikes must make basketball difficult. |
7
Wild Flower Statue Baron
- William D'Albini - Fern Lough -
Exchequer Gate Lincoln Cathedral / Steep Hill / Magna Carta Pub
(14-Jun-2015,14-Jul-2015)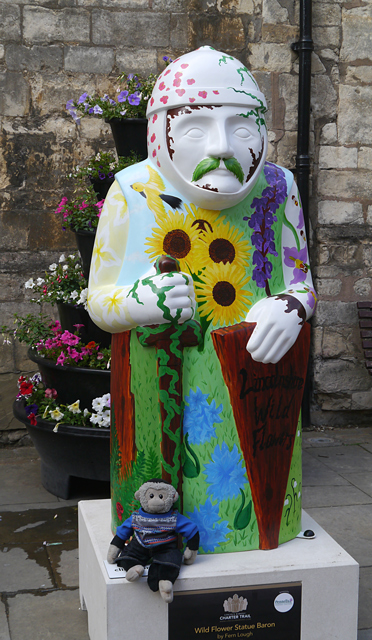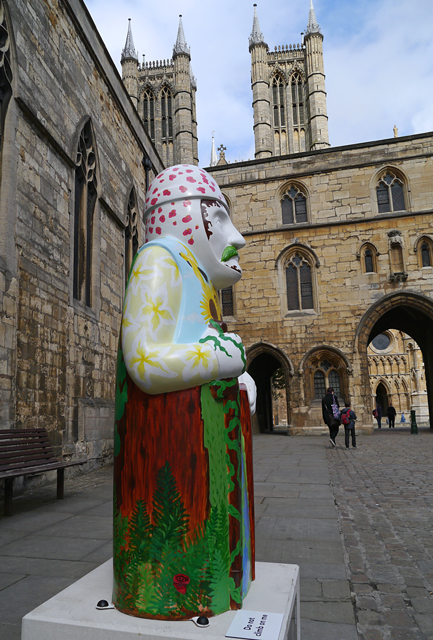 12-Jun-2015..26-Aug-2015 © www.mooch.org.uk 2015