We've had many emails from fans around the world and some of them have sent photos.
Here's a few of the photos -
please send yours if you would like it here
.
Emma has sent a new photo of Charlie's family (his class of 2010),
which has grown a lot from
his previous appearance
.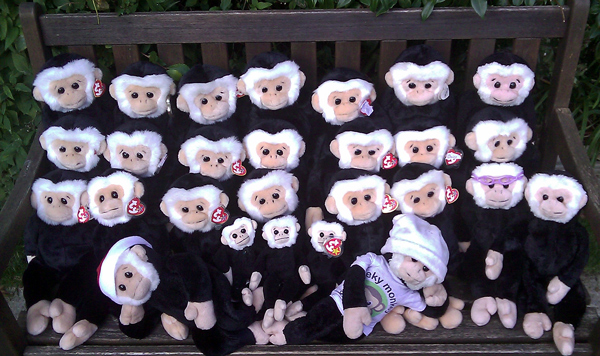 The group is: Charlie (in the cheeky monkey T shirt), Kylie, Growler, Holly, Archie, Elvis,
Daisy, Daffy, Oliver, Dusty, Mum, Dad, Myley, Josh, Nan, Grandad, Auntie, Uncle, Katie,
Marley, Salt, Pepper, Bee Bee, Jim. Plus babies: Mooch Jnr (James), Lilly, Annie.
Squirt has also sent some new photos,
(2010)
his previous appearance is here
.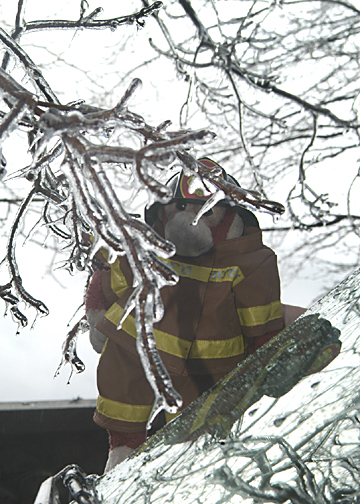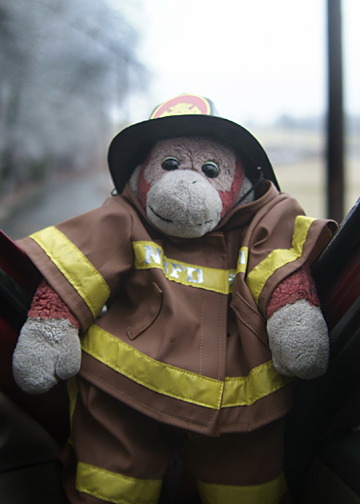 First Squirt as a fireman during an ice storm, and then Fred at Tower Bridge, London.