We've had many emails from fans around the world and some of them have sent photos.
Here's a few of the photos -
please send yours if you would like it here
.
Eve and family from South Wales are Mooch enthusiasts
Eve said "Our Mooch would be ecstatic to make his Internet debut on the online friends page".
(2014)
Here's her Mooch and also with his son Little Mooch.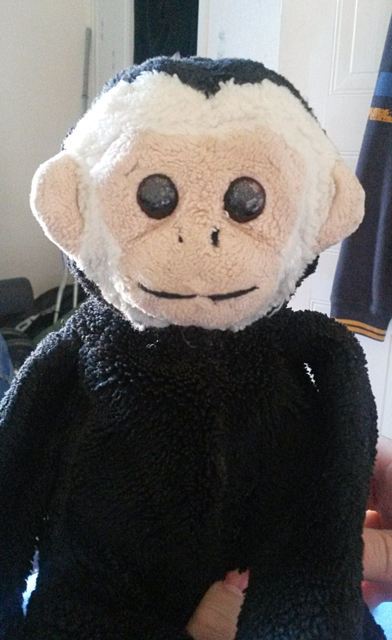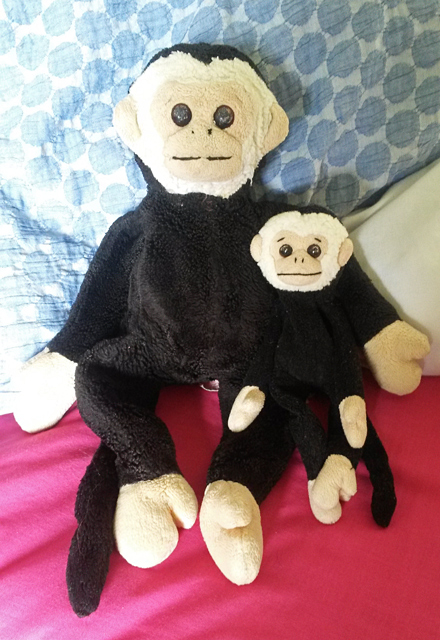 These are Mooch's best friends Snoozems (dog) and Ben (chimp).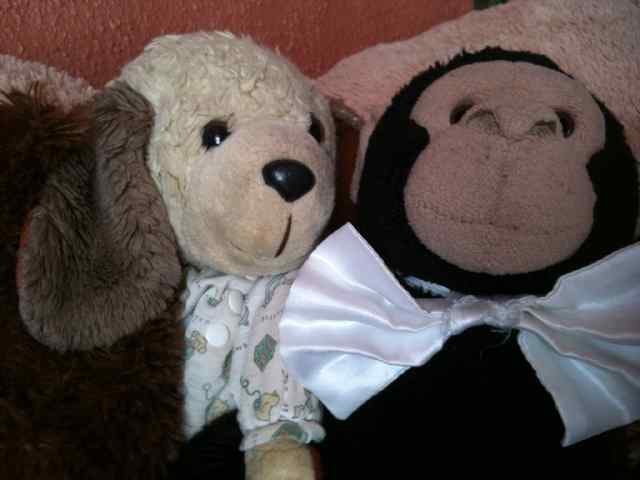 Mooch and Ben after a pretty hefty night out! They are a very naughty pair of monkeys!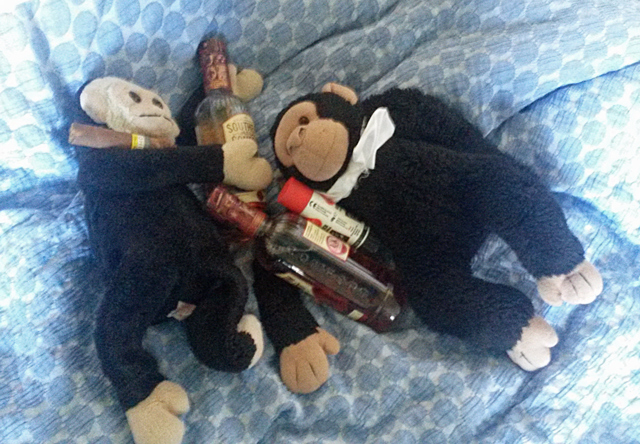 Ben, with crown, and Snoozems, with sheep, at Christmas.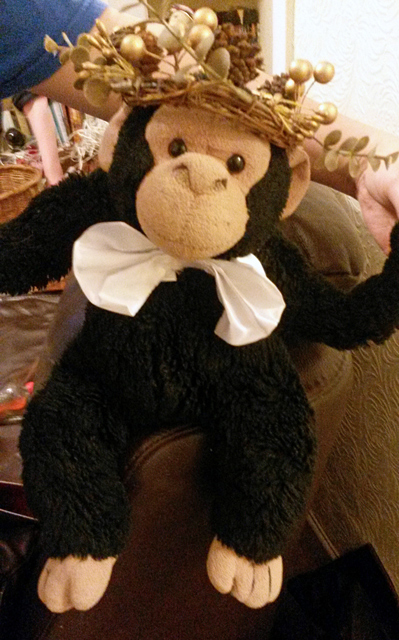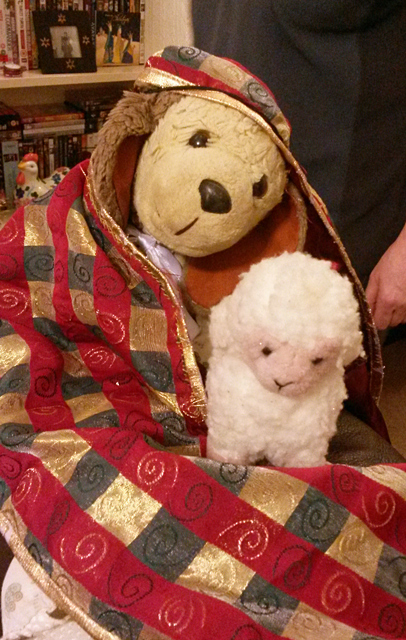 Mooch as a Christmas fairy, and looking very dapper in a bow tie.