We've had many emails from fans around the world and some of them have sent photos.
Here's a few of the photos -
please send yours if you would like it here
.
Evelyn sent a photo of Schillie her turtle at the Natural History Museum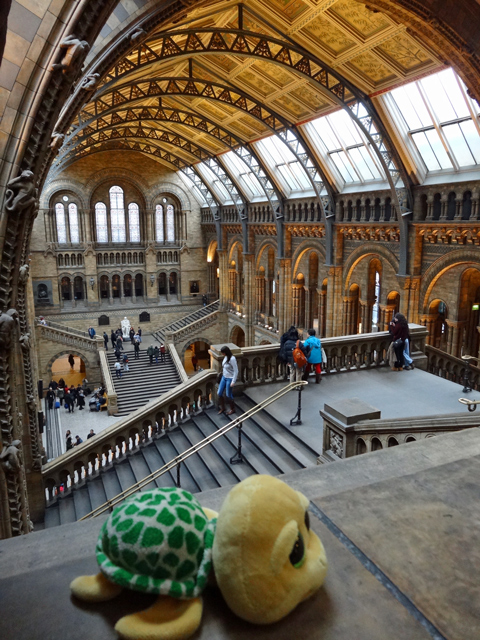 Evelyn met Mooch at the Christmas market under the Millenium Bridge whilst Mooch was hunting for buses.
Here's her picture of Mooch sitting on a bus and Mooch with his dog-tag.
(05-Dec-2014)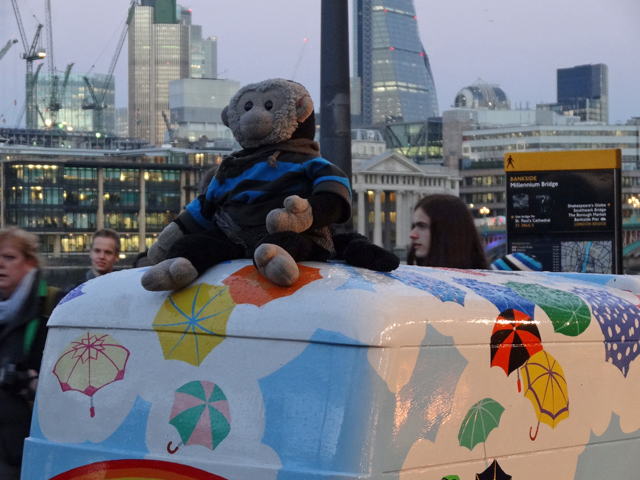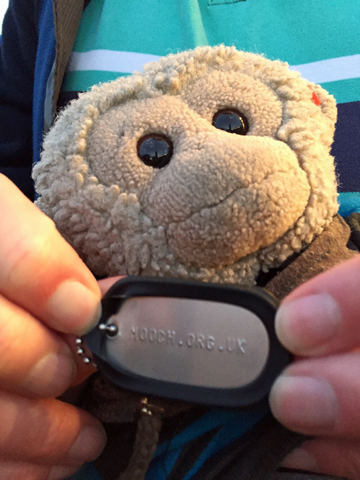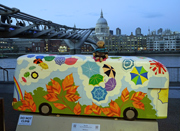 Mooch's own bus photos are here.
Freddie Frog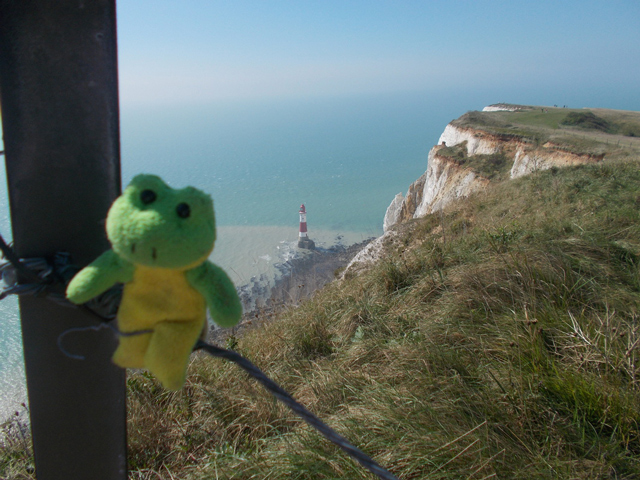 Freddie Frog has been taking photos whilst on holiday. Here's a photo of Freddie Frog at Beachy Head.
More of his adventures can be found on his site here.
(2014)