We've had many emails from fans around the world and some of them have sent photos.
Here's a few of the photos -
please send yours if you would like it here
.
A Mooch Rubik's Cube
Jonathan from Québec city, Canada, has sent some pictures of his girlfriend's Mooch with a special Rubik's cube he made.
(2011)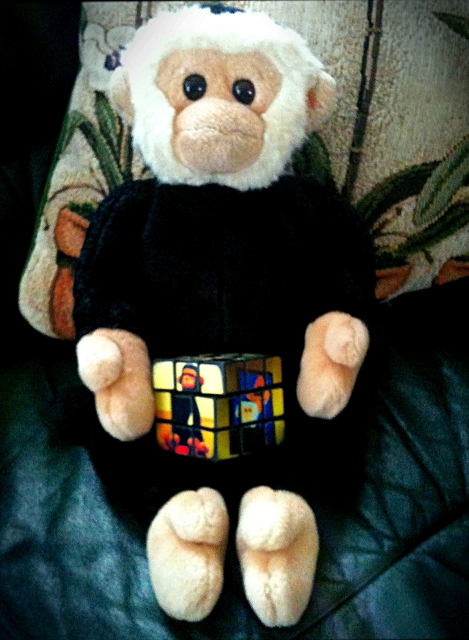 The six faces of the cube have these pictures: